Owing to the exceptionally high demand during our Black Friday Sale, support response times and order deliveries may experience delays. For the latest information, kindly refer to our Discord channel #lead-times.
Angle Mounting Bracket 0-45°
Angle adjustment for mounting plates. Designed for rounded or corner desks.
This item ships from our US warehouse in Tampa, FL. Combine with other products shipping from Florida for much reduced shipping rates.
The angle bracket allows mounting of all MONSTERTECH mounting plates in a continuous angle of 0-45 °.
The top and bottom mounting of the angle ensures 100% stability. An angle adjustment is possible as required by turning the angle to the right or left.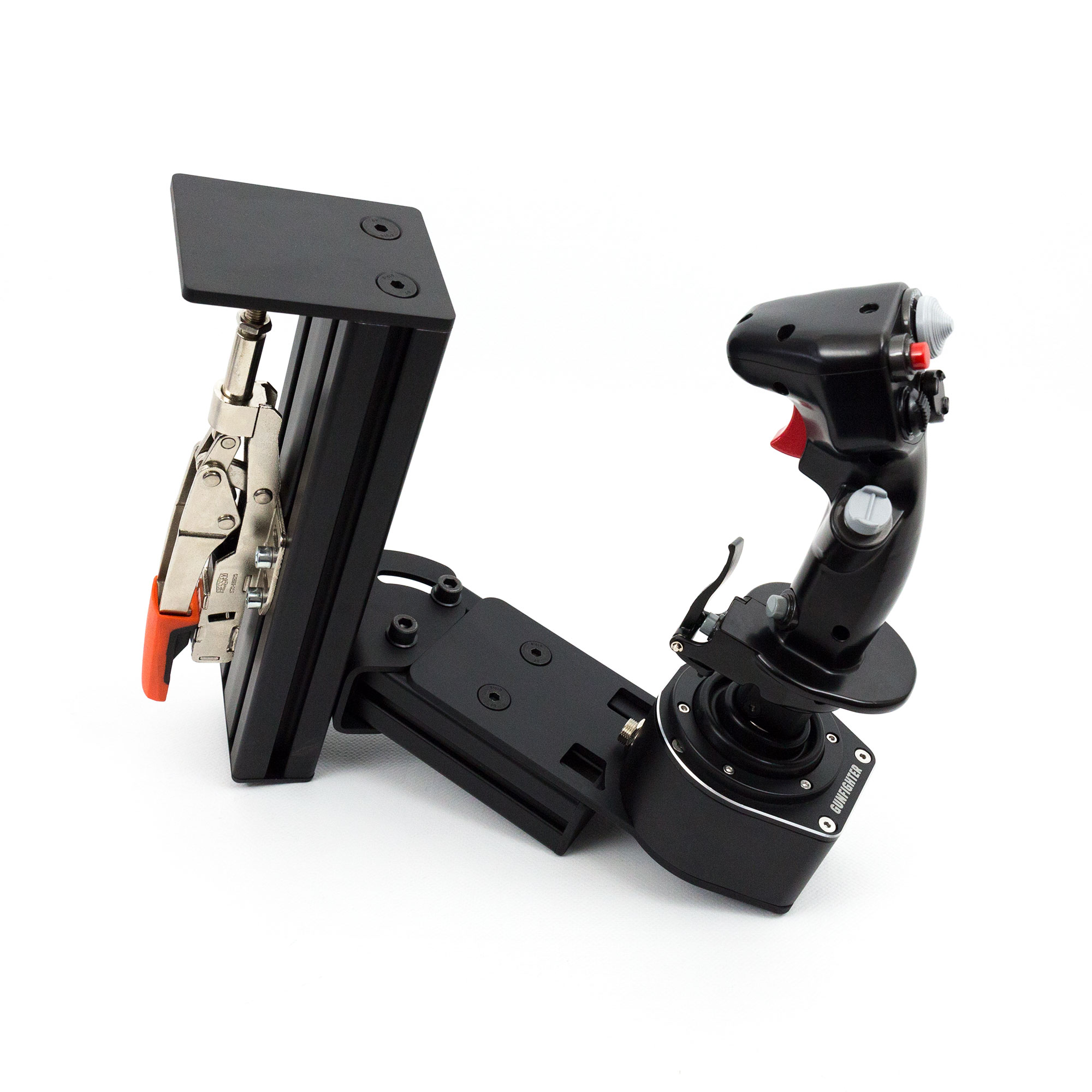 Compatibility
The angle bracket is compatible with all MONSTERTECH products and replaces the standard mounting profile of the mounting plates.
The bracket has been specially designed to make the Table Mounts ideal for rounded or corner desks.
Shipment

1x Aluminium Angle Mounting Bracket incl. profile for Mounting Plates

Joystick, Throttle or Shifter are not included and serve on the product images only to illustrate a complete body.
Notice
Our design is constantly improving, so the finished product may differ from the version in the videos and on the images.