Chair Mount Set IKEA Markus
Set of two chair mounts and a universal base for attachment to an IKEA Markus office chair.
Simply select the desired color and the matching joystick / HOTAS mounting plates.
The FORM 1 seat mounting plates are ideally suited to the universal base and are preselected by default.
This item ships from our HQ in Hannover, Germany with DHL Express.
$278.00 – $318.00
Concept
The IKEA Markus is one of the most popular and widely used office chairs in the world. In its construction, the IKEA Markus differs so much from the typical "gaming" chairs that we had to develop a completely new base unit.
Also compatible with the IKEA JÄRVFJÄLLET office chair.
Our universal base enables the stable attachment of joystick mounts to the IKEA Markus and other office chairs.
Notice: Attaching the universal base to the IKEA Markus increases the seating area by two centimeters. Please make sure that there is sufficient adjustment for a comfortable seating position.
This set contains a universal base as well as two Joystick / HOTAS Chair Mounts and thus represents the complete basic setup for joystick / throttle or dual joystick on an IKEA Markus.
Design
IKEA MARKUS – Universal base, 2x black chair mount, 2x swivel adapter with Thrustmaster F/A-18C Hornet and Warthog Throttle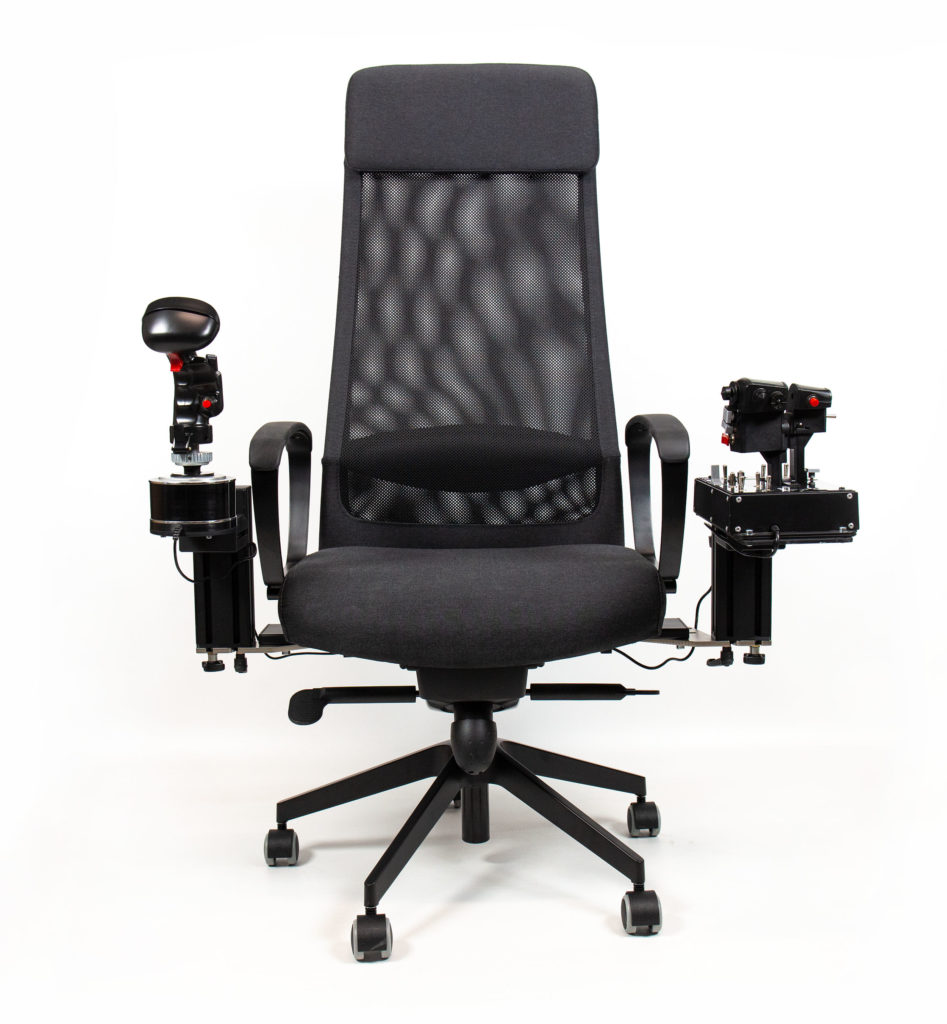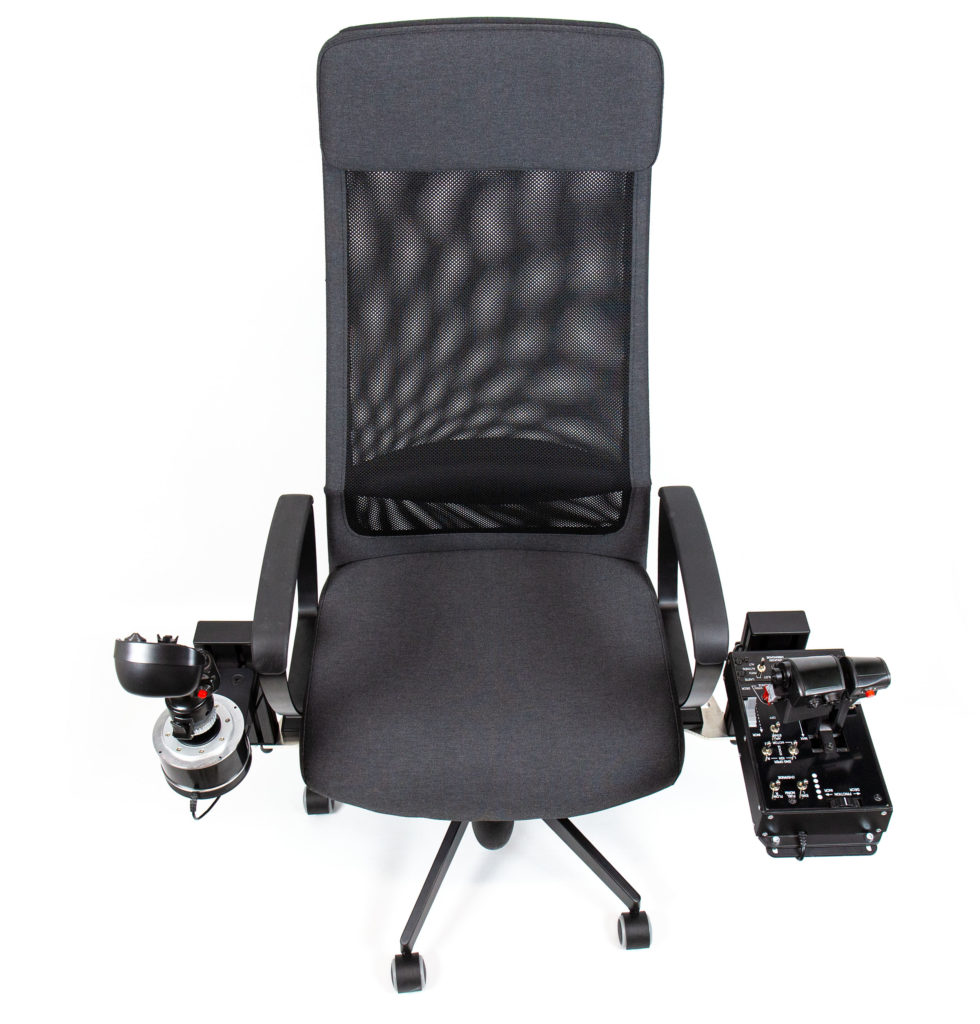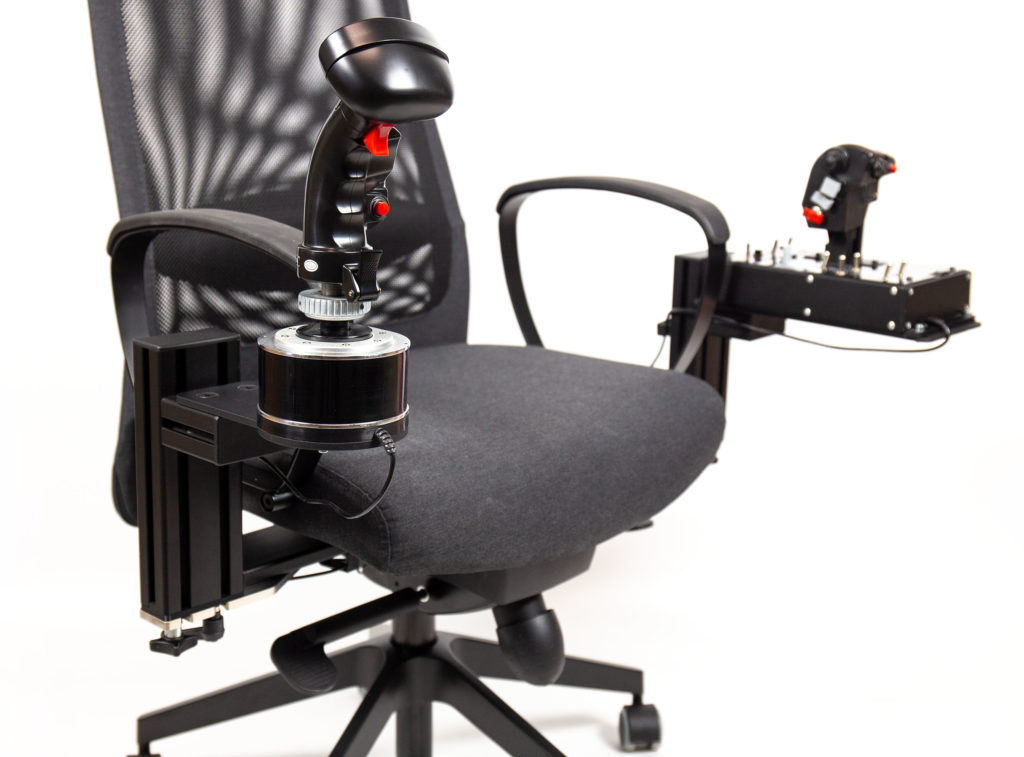 Universal base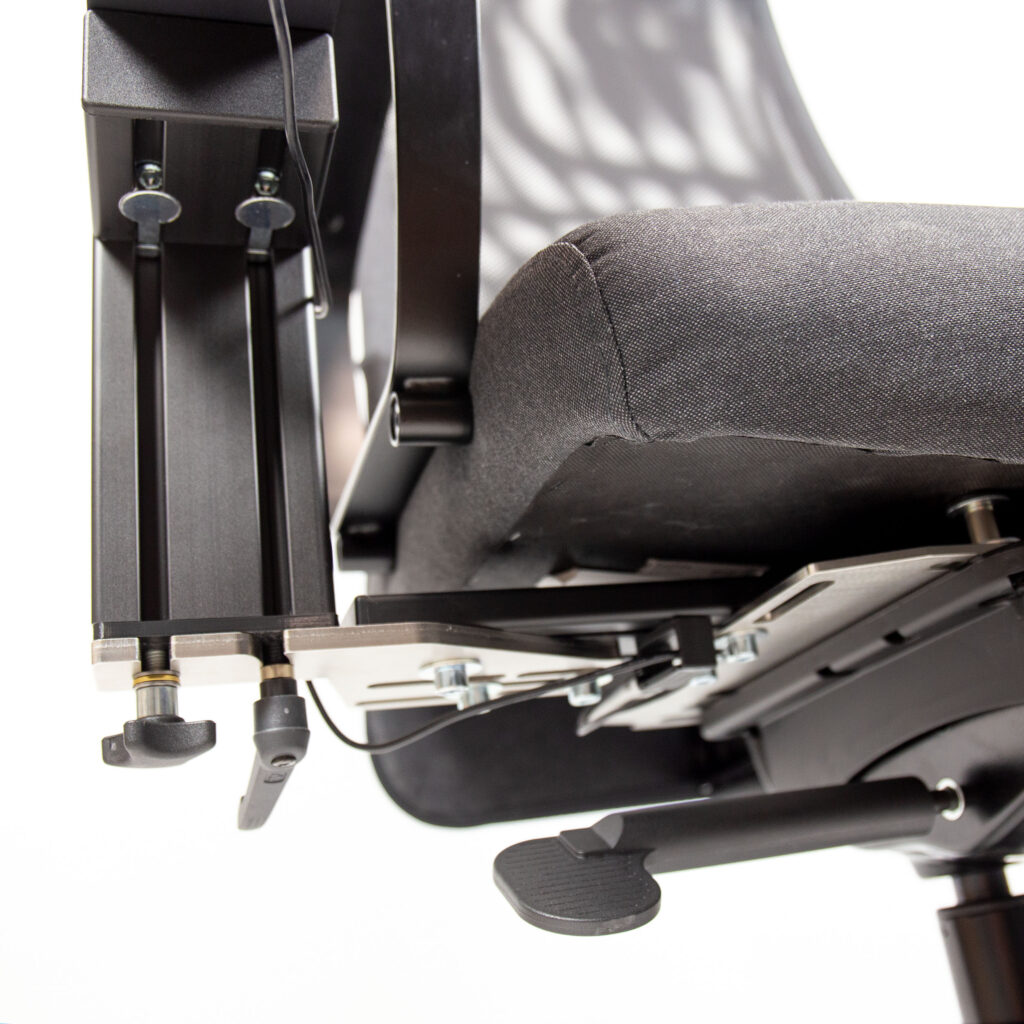 Add-ons
---
Shipment

1x Universal Base Chair Mount
2x Joystick/HOTAS Chair Mount
2x Form 1 chair mounting plate
2x Mounting plate for joystick or throttle
Material for attachment to chair as well as joystick or throttle*

*depending on the order selection

For setup and adjustment, a hex key set with ball head is required. (Not included)

Chair, armrests, joystick or throttle are not included in the shipment and serve on the product images only to illustrate the complete structure.
Developed with the support of the Sim community
Many thanks to all who contributed ideas, tests and criticism to the realization of the project!
FAQ
I changed my HOTAS/Joystick setup, what to do?
The mounting plates are easily interchangeable and can be ordered separately.
Notice
Our design is constantly improving, so the finished product may differ from the version in the videos and on the images.