Owing to the exceptionally high demand during our Black Friday Sale, support response times and order deliveries may experience delays. For the latest information, kindly refer to our Discord channel #lead-times.
Collective Chair Mount
Universal collective mount for office and gaming chairs. Compatible with collectives from different manufacturers. Please select color, collective and attachment plate:
This item ships from our US warehouse in Tampa, FL. Combine with other products shipping from Florida for much reduced shipping rates.
$89.00 – $119.00
The Collective Mount allows the stable and flexible attachment of collectives to an office or gaming chair.
The collective mount can be attached in multiple configurations.
Collective Mount attachment without armrest:
Collective Mount attachment with armrest:
Collective Mount attachment with Chair Mount and armrest: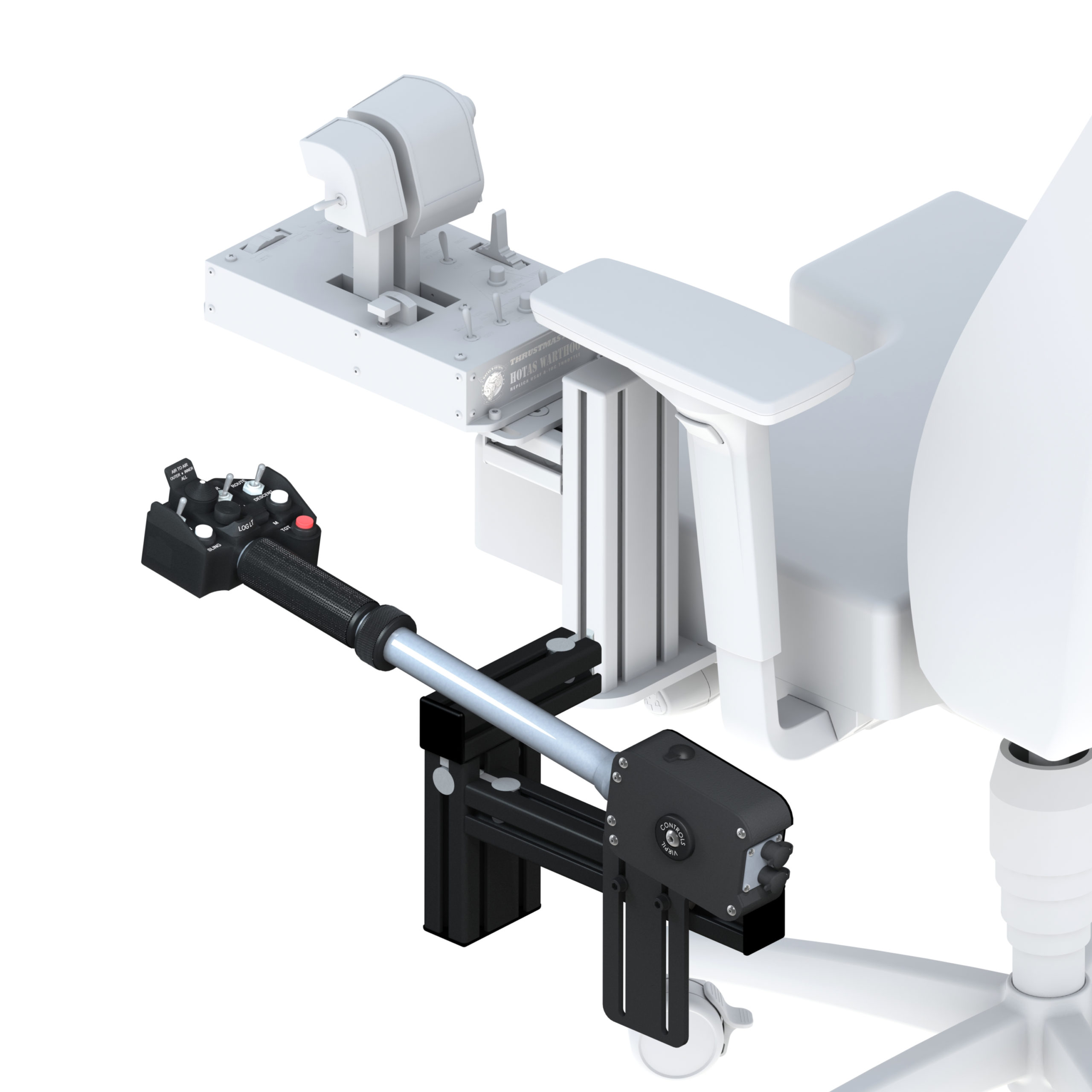 FORM MFC/MPS
Print FORM MFC/MPS
FORM 1
Print FORM 1
Maxnomic / NEEDforSEAT
Noblechairs
Secretlab
and many more...
FORM 2
Print FORM 2
Arozzi (straight armrests)
AK-Opal *
AKRacing
Boulies
Clutch
Cougar
DXRacer
Emerge Vartan
EWIN Knight series
GTOmega Racing
Killabee (8XXX Series)
L33t (E-Sport/Elite)
Razer Enki
Razer Iskur *
Sharkoon (Straight Armrests)
ThunderX3 (Straight Armrests)
Ulti-Mat
Vertagear (Racing)
Von Racer Big & Tall
...please choose FORM 2 for the majority of other gaming chair brands.
FORM 3
Print FORM 3
IKEA Järvfjället
IKEA MATCHSPEL
Gamechanger
FORM 4
Print FORM 4
FORM 5
Print FORM 5
Autonomous ErgoChair 2
Autonomous ErgoChair Pro
Nouhaus ErgoTask *
FORM 6
Print FORM 6
NeueChair
Vertagear Trigger
FORM 7
Print FORM 7
Autonomous Ergochair Recline/Core
INCOMPATIBLE
Eurotech Ergohuman
Haworth Fern / Zody / Very / Soij
Herman Miller Aeron
Herman Miller Embody
Steelcase Gesture / Leap V2 / Think
Respawn 110
Note (*): Some chairs are technically compatible, but require extra care during mounting for a proper fit. Examples include, but are not limited to; Limited threaded insert depth, Leg rests obstructing placement, and controls mounted close to the armrests.
DOWNLOADS