Owing to the exceptionally high demand during our Black Friday Sale, support response times and order deliveries may experience delays. For the latest information, kindly refer to our Discord channel #lead-times.
Elgato Stream Deck Adapter
Adapters in various sizes for Elgato Stream Decks (Mini/MK.2/Live/Plus/XL).
This item ships from our US warehouse in Tampa, FL. Combine with other products shipping from Florida for much reduced shipping rates.
Adapter for stable and secure attachment of an Elgato Stream Deck Mini, MK.2/Live, Plus or XL to a MFD/Tablet mount.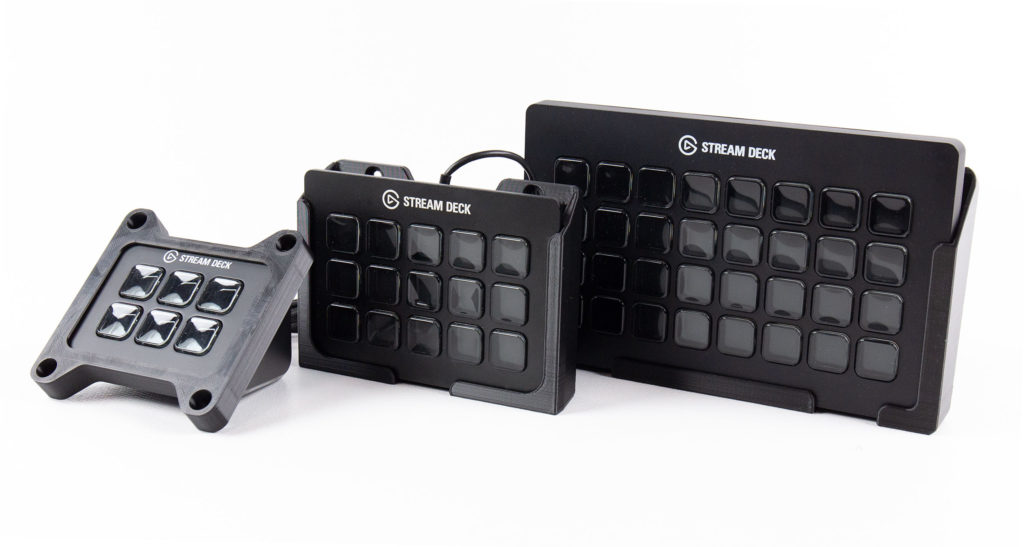 *** The Live and XL adapters are backwards-compatible with older MFD/Tablet mount models that have VESA attachment points. The Mini adapter is only compatible with new MFD/Tablet mounts with a center cutout.
New MFD/Tablet Center Mount with cutout and Stream Deck Mini adapter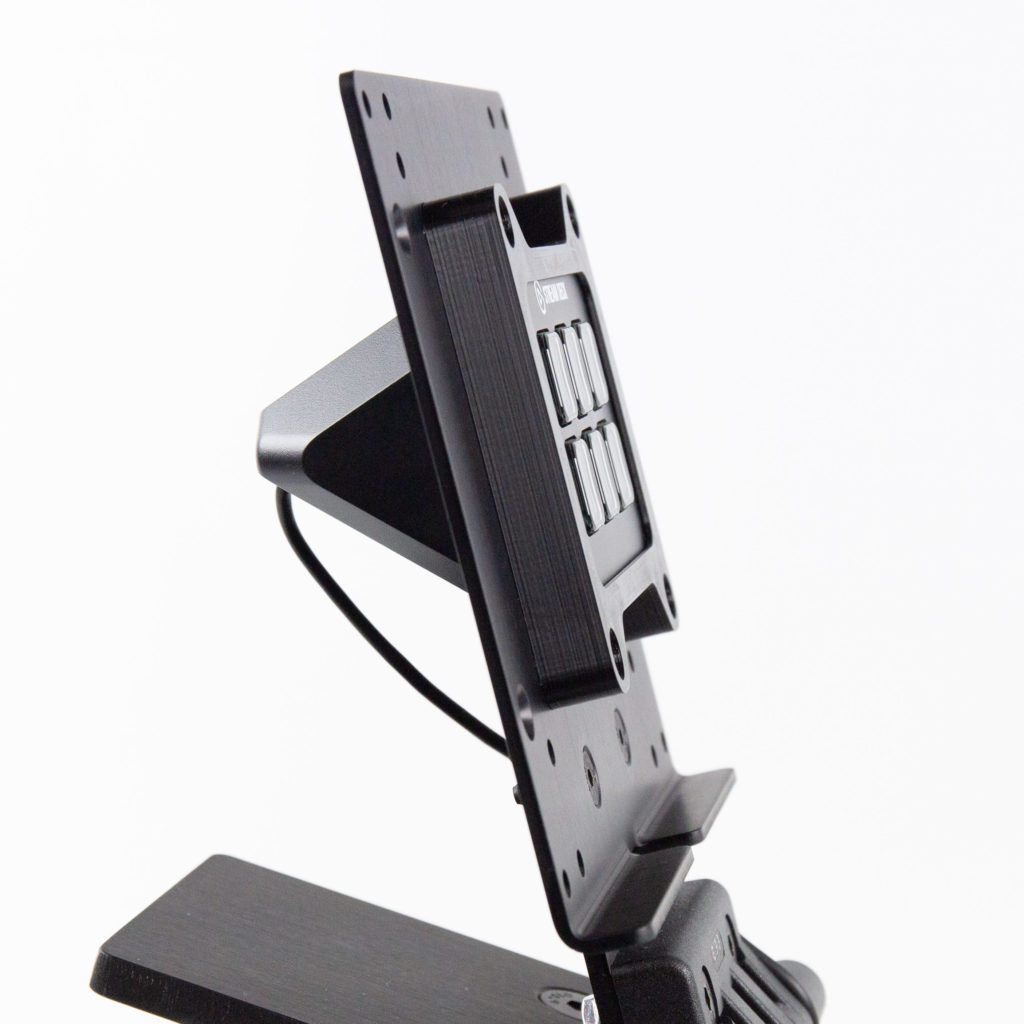 Examples
Table mount with MFD/Tablet Mount Center and stream deck adapter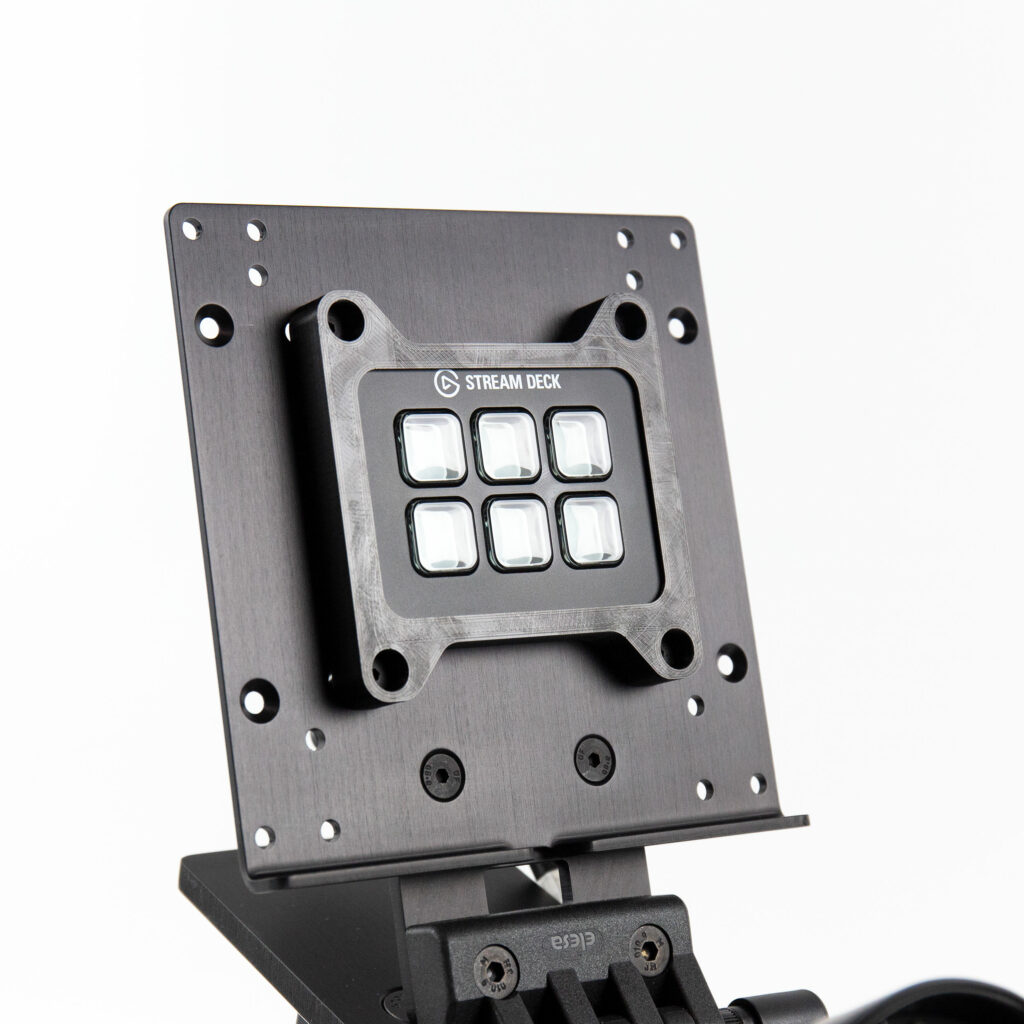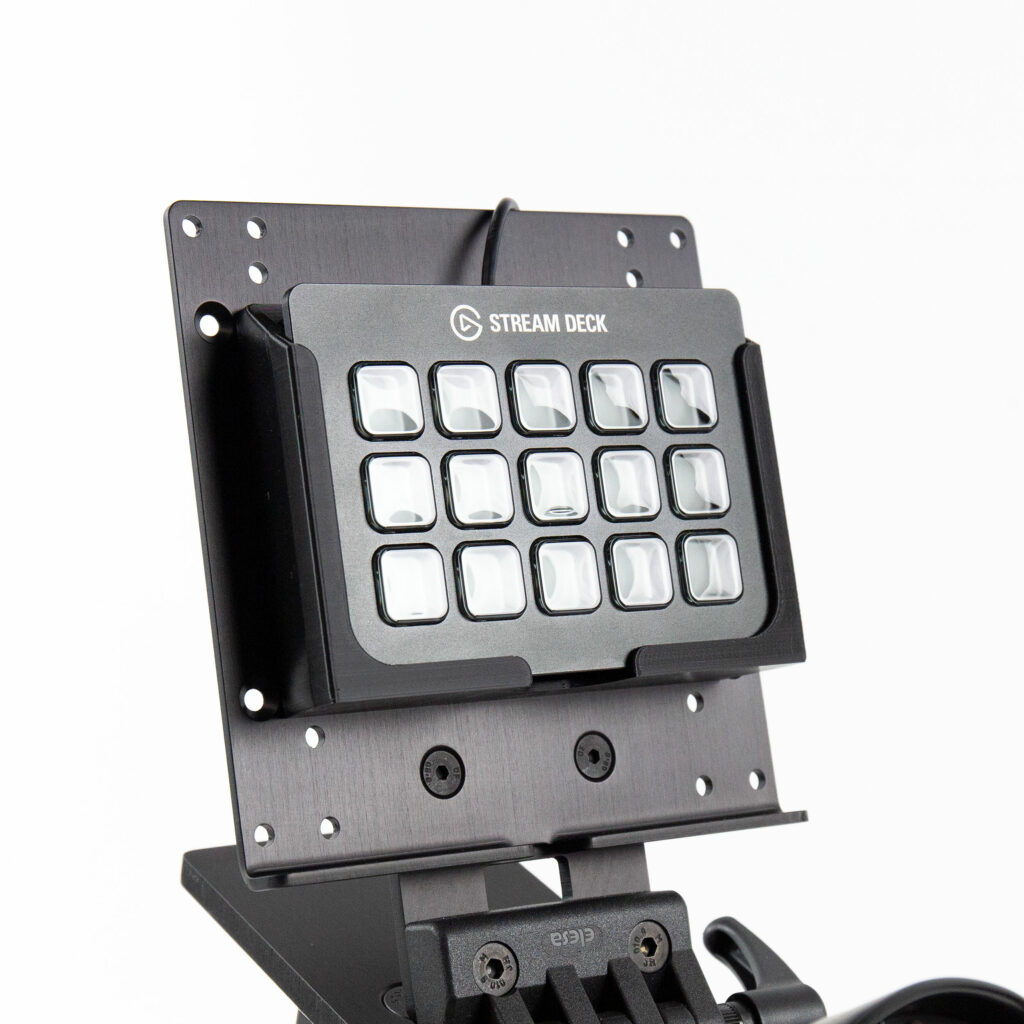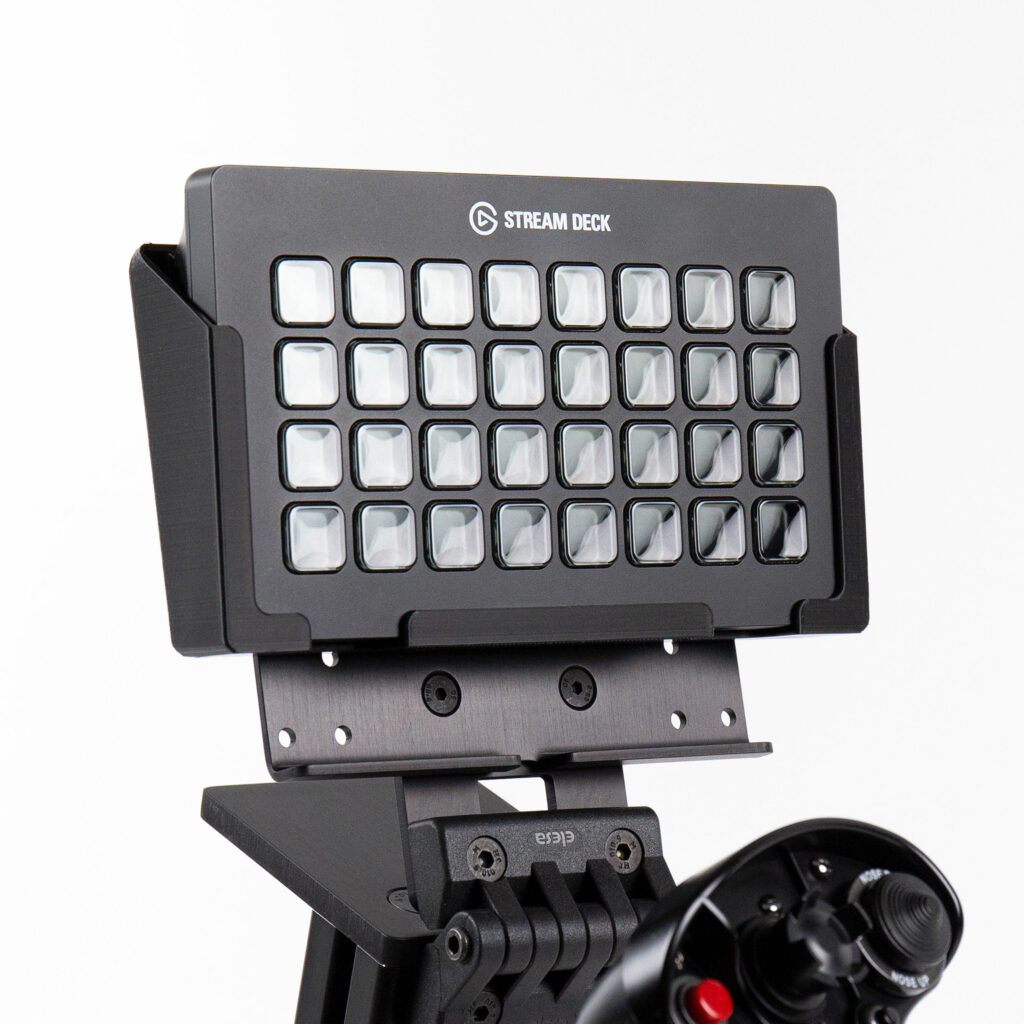 Shipment

1x Elgato Stream Deck Adapter *(depending on order selection)

For setup and adjustment, a hex key set with ball head is required. (Not included)

Joystick or throttle are not included in the shipment and serve on the product images only to illustrate a complete structure.
Notice
Our design is constantly improving, so the finished product may differ from the version in the videos and on the images.