Joystick / HOTAS Table Mount
Aluminium table mount for joystick, throttle and HOTAS systems. Compatible with Brunner, CH Products, Logitech, Thrustmaster, VKB, Virpil and Winwing models.
This item ships from our US warehouse in Tampa, FL. Combine with other products shipping from Florida for much reduced shipping rates.
Concept
Our focus in the design of the Joystick / HOTAS table mount is on absolute stability. The joystick and throttle must be firmly connected to the table and must not wobble even under strong force. Joystick or Throttle must be quickly removable, so as not to disturb if necessary.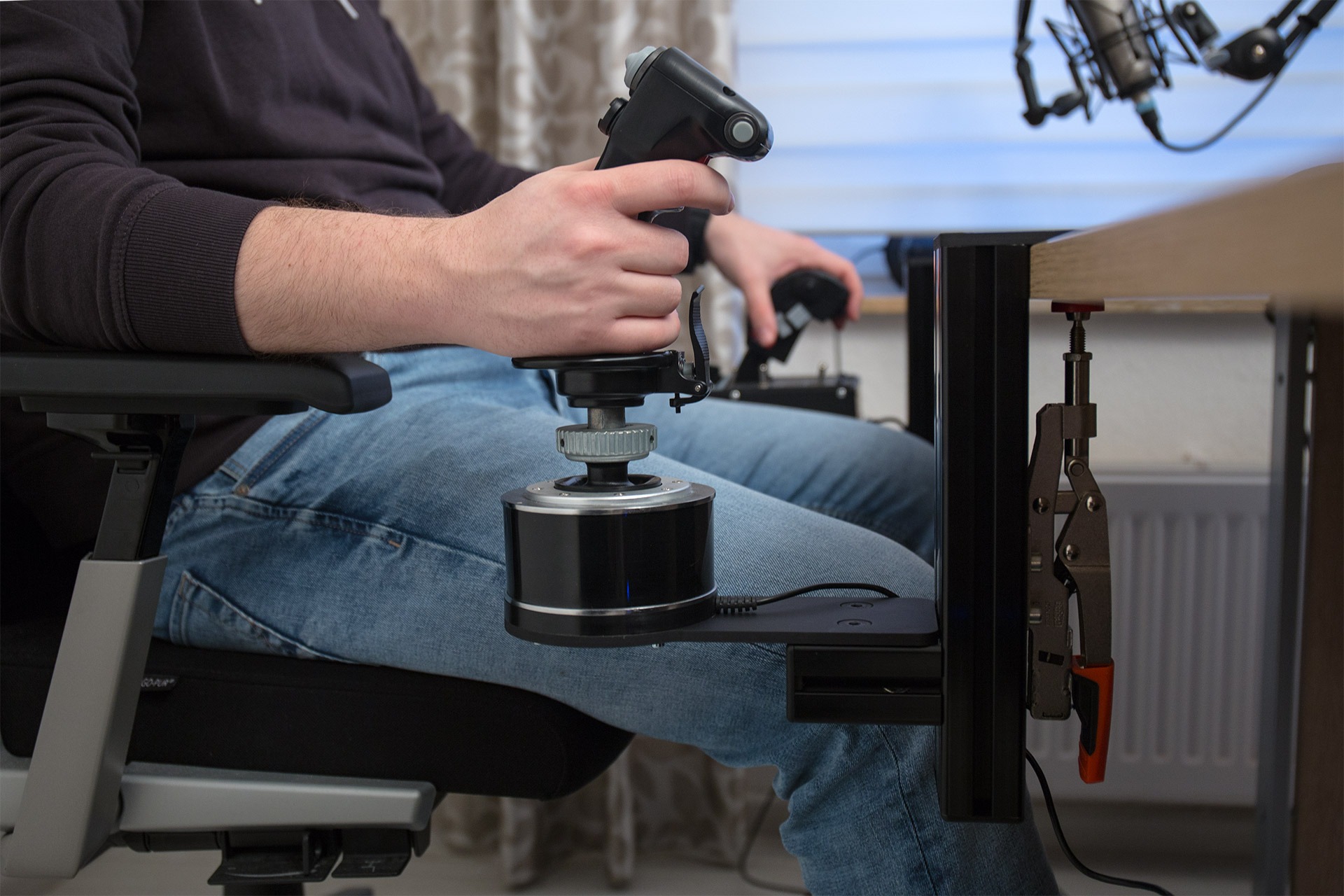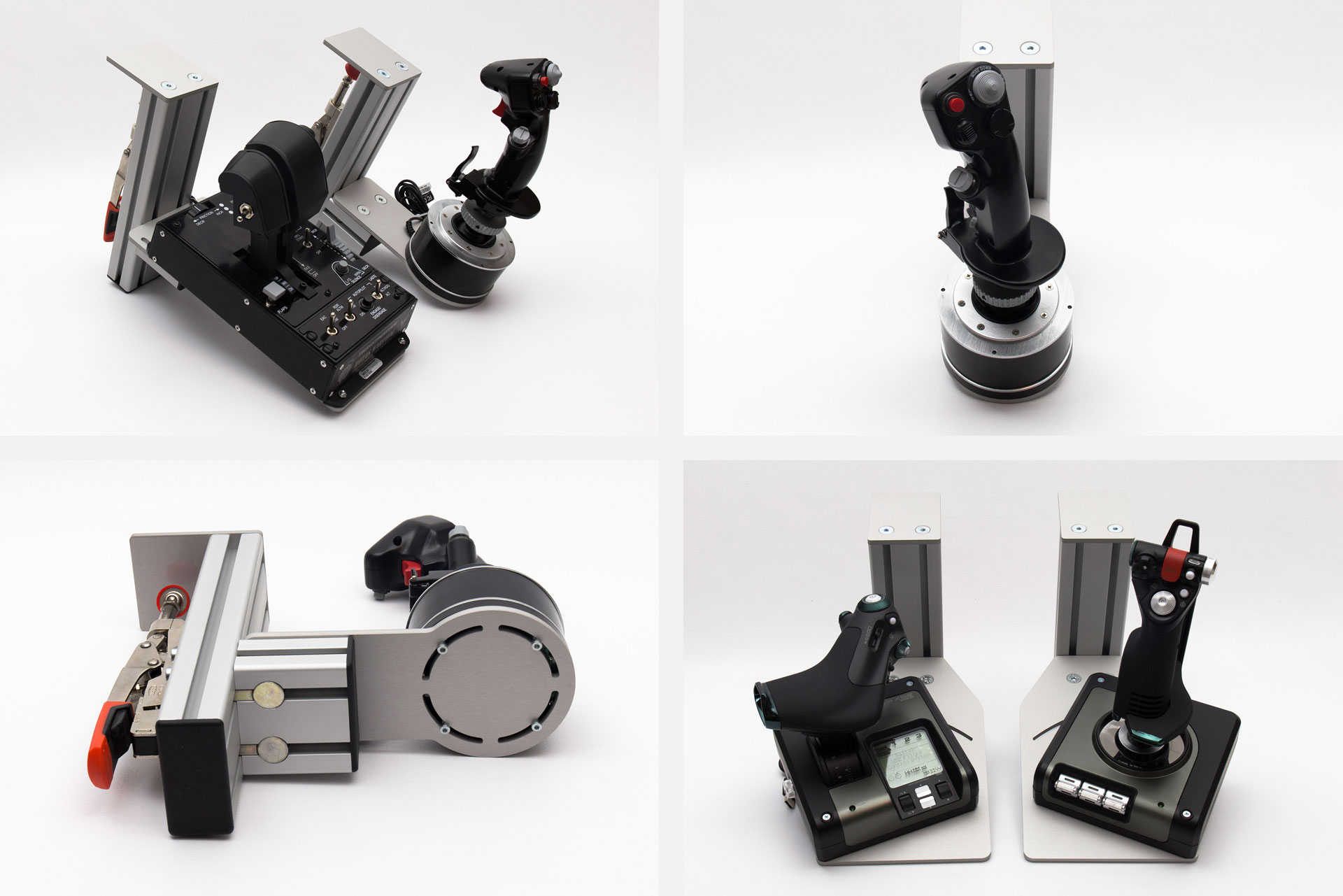 Design
Automatic Clamp
The fastening process on the table is very easy and flexible due to the quick release construction. In just a few seconds, the table mount can be attached or detached.
Clamping force up to 2500 N.
Can be mounted on tabletops with a thickness of 0.5-10 cm.
Click image to enlarge.
Mounting Plate
The mounting plates for joystick or throttle are infinitely adjustable in height and can be fixed.
(max. lowering: 23 cm)
The mounting plates for joystick and throttle are specially designed for the requirements of the respective system and can be individually reordered.
Table Protection and increased Grip
The top plate of the mount is thinly coated with plastic to protect the surface of the table while increasing the grip.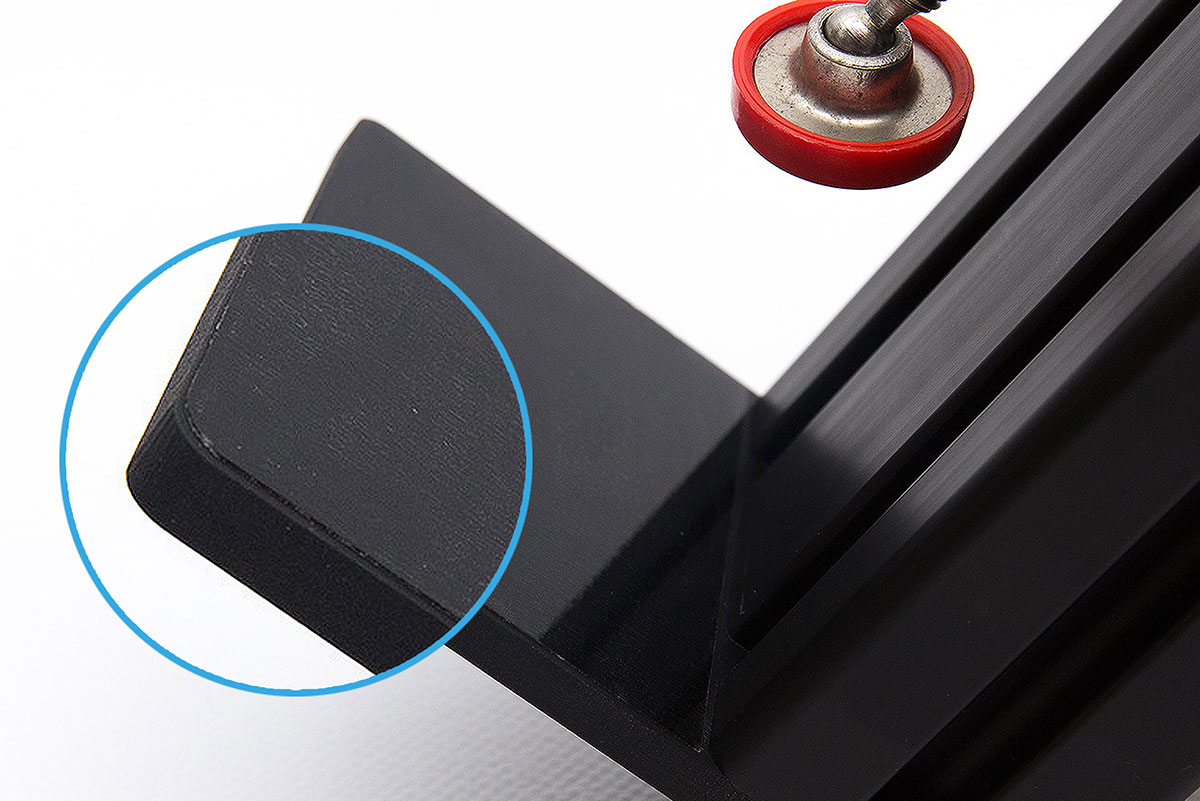 Shipment

1x aluminium table mount
1x aluminium mounting plate
Screws/nuts or velcro pads to attach the joystick or throttle (depending on the system)

For setup and adjustment, a hex key set with ball head is required. (Not included)

Joystick and Throttle are not included and serve only to illustrate a complete structure.
Developed with the support of the Sim community
Many thanks to all who contributed ideas, tests and criticism to the realization of the project!
FAQ
Are two table mounts required for a HOTAS setup?
Yes, Joystick / Throttle or Dual Joystick systems require two mounts.
Are tools included with the mounts?
Tools are not included by default. For general assembly, a metric ball head hex key set is recommended.
I changed my HOTAS/Joystick setup, what to do?
The mounting plates are easily interchangeable and can be ordered separately.
Are Warthog joystick extensions compatible?
There is space for shorter extensions. If you wish to utilise a tall extension, the long table mount version is required.
Do I get tracking info for my order?
You will receive a tracking email for your package shortly after it ships out. (Usually directly from DHL or DHL Express)
Notice
Our design is constantly improving, so the finished product may differ from the version in the videos and on the images.