Owing to the exceptionally high demand during our Black Friday Sale, support response times and order deliveries may experience delays. For the latest information, kindly refer to our Discord channel #lead-times.
MFD / Tablet Mount
Foldable MFD and tablet mount. Can be used on the left and right.
This item ships from our US warehouse in Tampa, FL. Combine with other products shipping from Florida for much reduced shipping rates.
Mount for a multi function display "MFD" or tablet usable for various MONSTERTECH products (including table mount, stand etc.).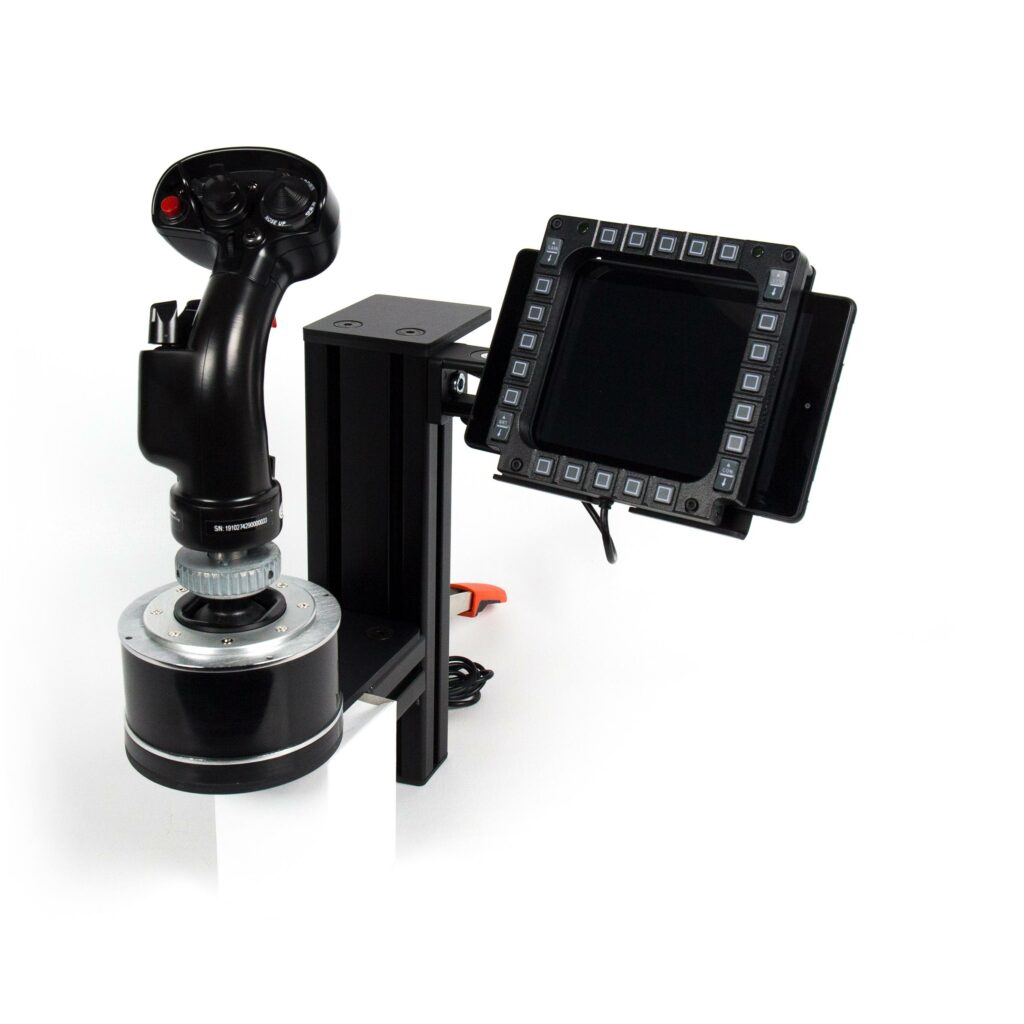 Perfectly sized for a Thrustmaster Cougar MFD, the mount can also be used universally as a quick turn-on / fold-out attachment for tablets or small screens.
A stepless height adjustment is possible as well as any adjustment of the angle of inclination. The bracket can be folded when not in use. The resistance of the joint is adjustable.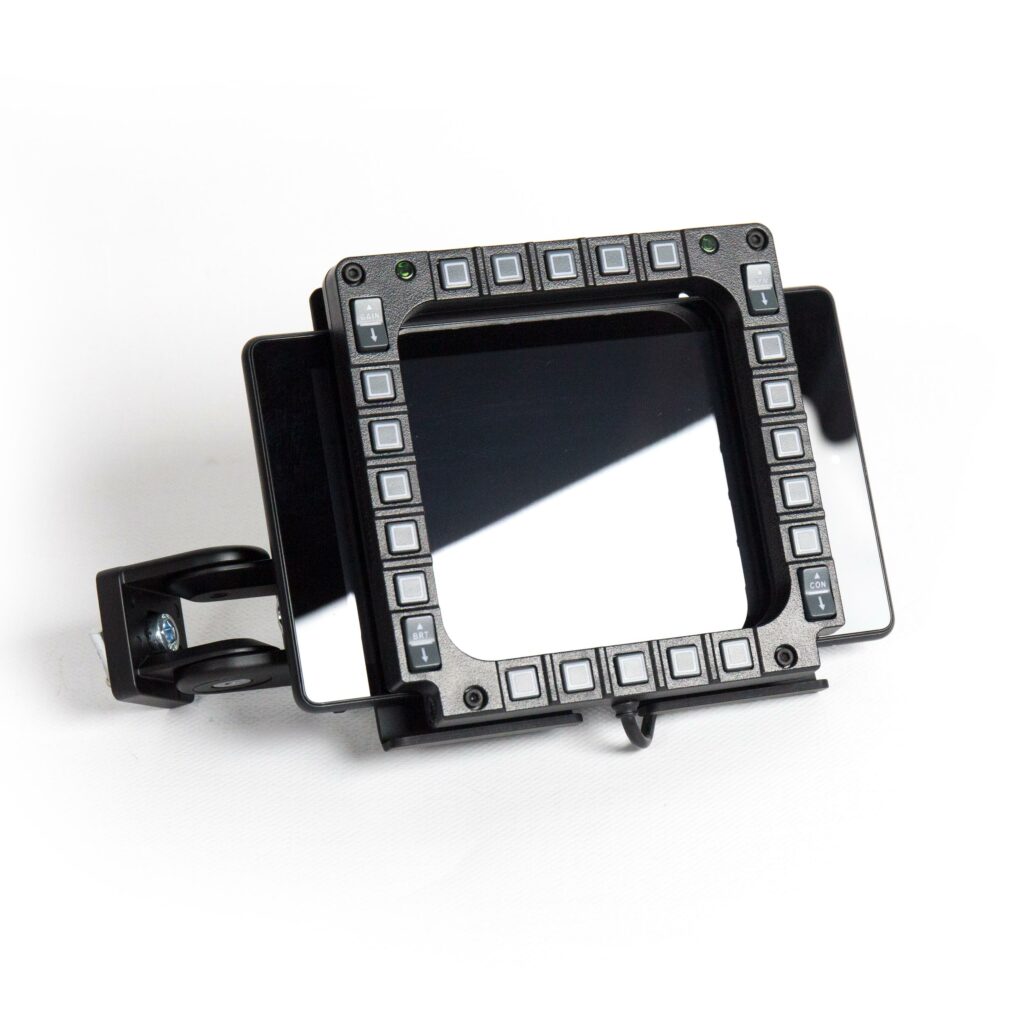 Compatibility
The holder has pre-drilled mounting holes for Thrustmaster Cougar MFDs, Saitek Pro Flight Panels and VESA 75/100. For secure attachment of tablets and other devices, we enclose 3M adhesive pads.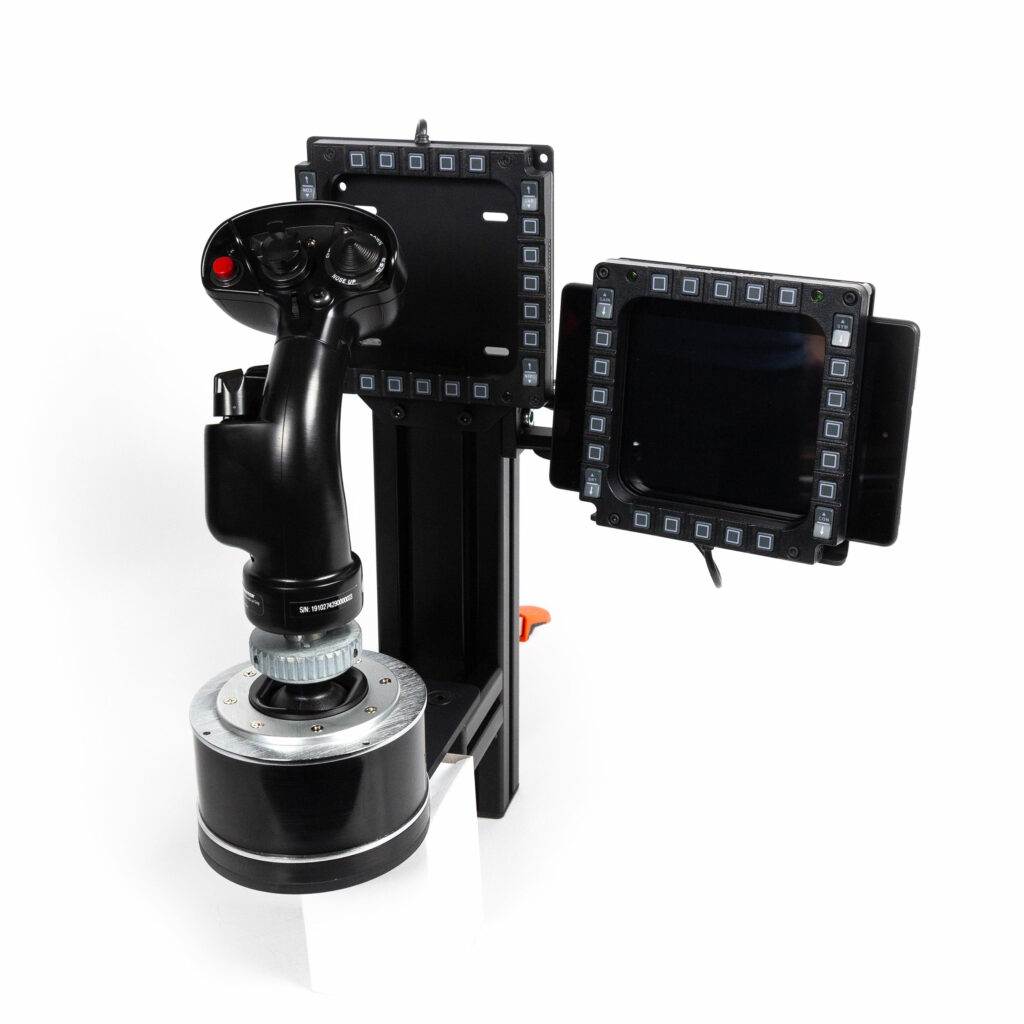 Shipment

1x Aluminium MFD/Tablet Mount
4x self-adhesive 3M-pads

MFD/Tablet, Joystick or Hhrottle systems are not included and are used on the product images only to illustrate a complete set-up.
DOWNLOADS
Notice
Our design is constantly improving, so the finished product may differ from the version in the videos and on the images.