Owing to the exceptionally high demand during our Black Friday Sale, support response times and order deliveries may experience delays. For the latest information, kindly refer to our Discord channel #lead-times.
MONSTERTAG – Airbus A340 – HB-JMK
Original aircraft skin.
Our limited-edition A340 series shares the DNA of Swiss' "flying ambassador", the A340 HB-JMK, also known by its alias Aarau.
This item ships from our HQ in Hannover, Germany with DHL Express.
$25.00
The Airbus A340 ranked among the largest aircrafts in Swiss' fleet and travelled half the world over its 20-year tour of duty for Swiss. Sao Paulo, Tokyo and Shanghai were among its destinations.
After 20 years in the skies, it is ready to embark on a new chapter as your Aviationtag.
Every tag is unique. Depending on the plane, tags may vary in terms of haptics, material thickness and colour. Small blemishes bear witness to the plane's long history and are an authentic reminder of its glory days over the clouds.
The Aviationtags themselves are 100% authentic original airplane skin.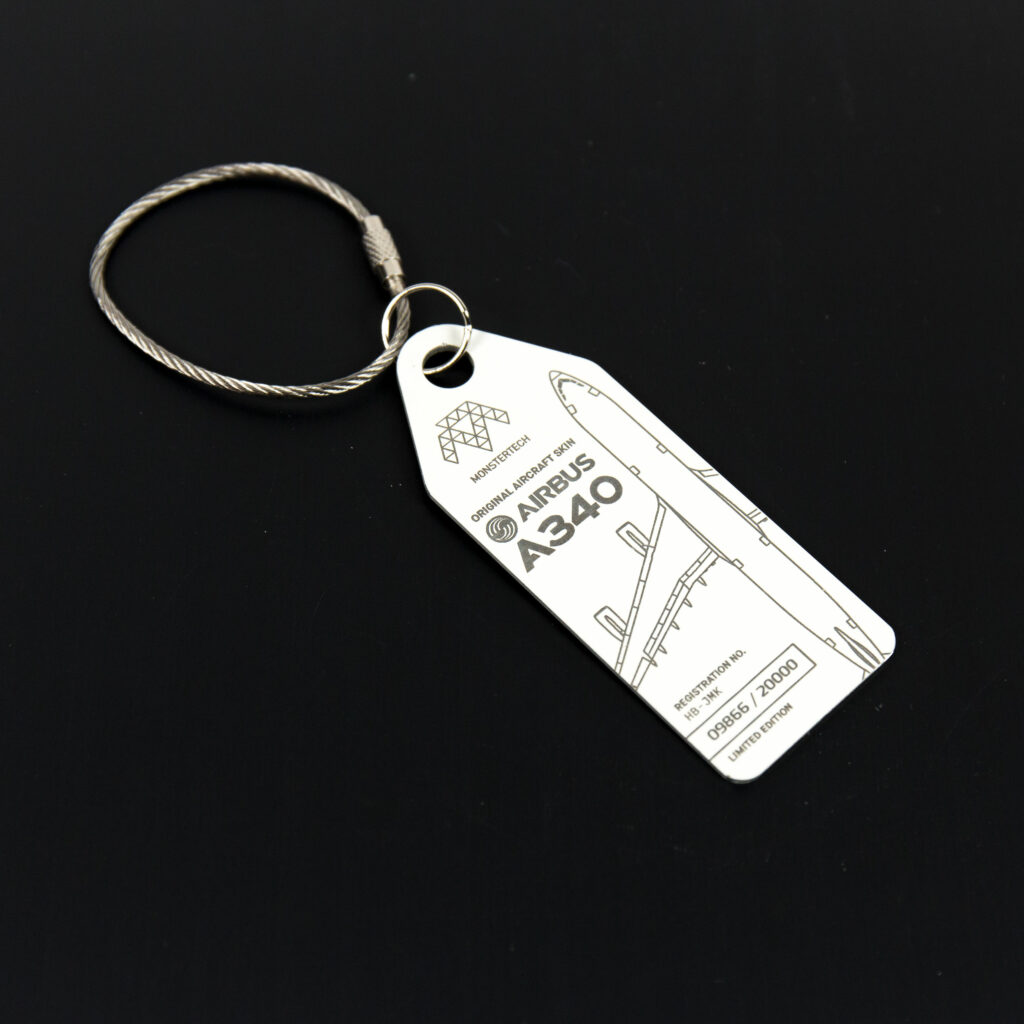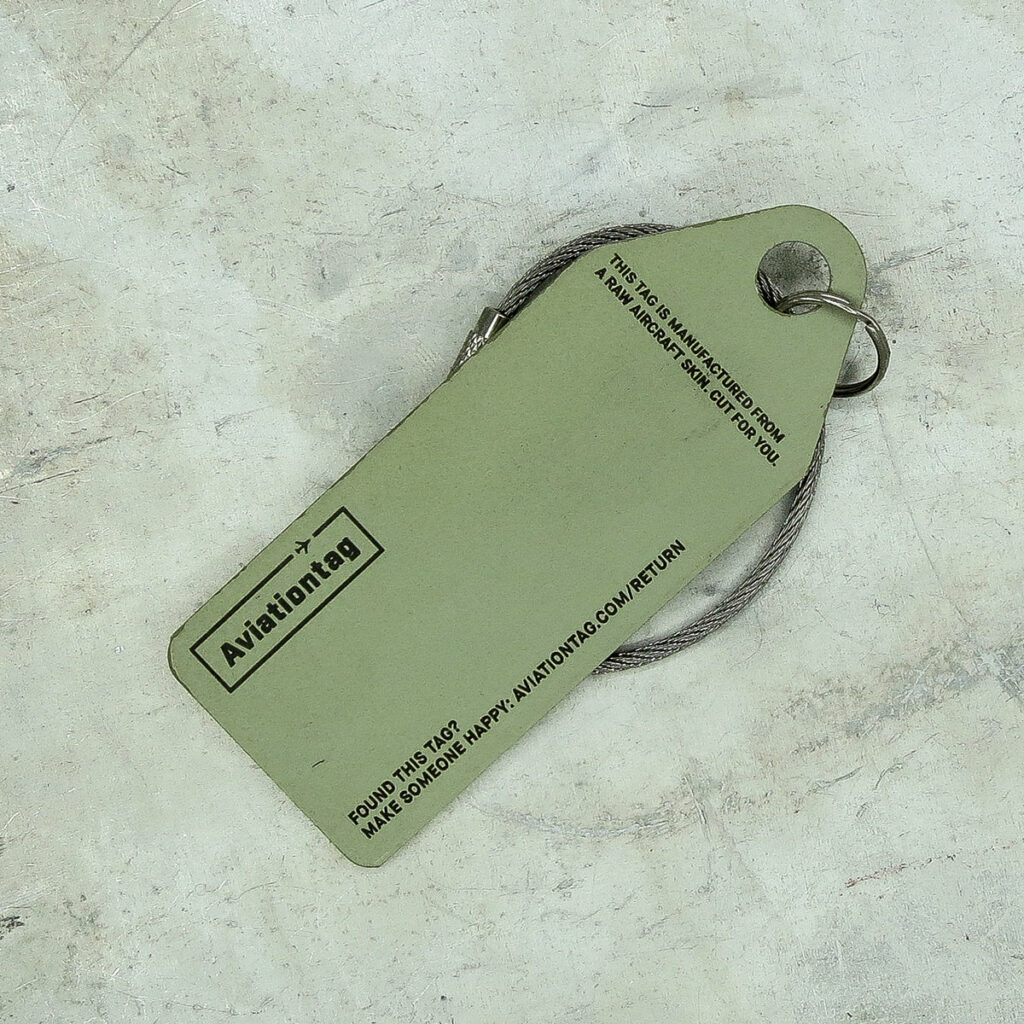 Aircraft
The Airbus A340 is a long-range, four-engine, wide-body commercial passenger jet airliner developed and produced by the European aerospace company Airbus. The A340 was the first commercial aircraft made by Airbus with four engines and the first civil wide-body aircraft worldwide with a digital fly-by-wire-control.
The A340-300 is 63.68 m long and can carry between 295 and a 440 passengers. Its maximum range is 12,500 km.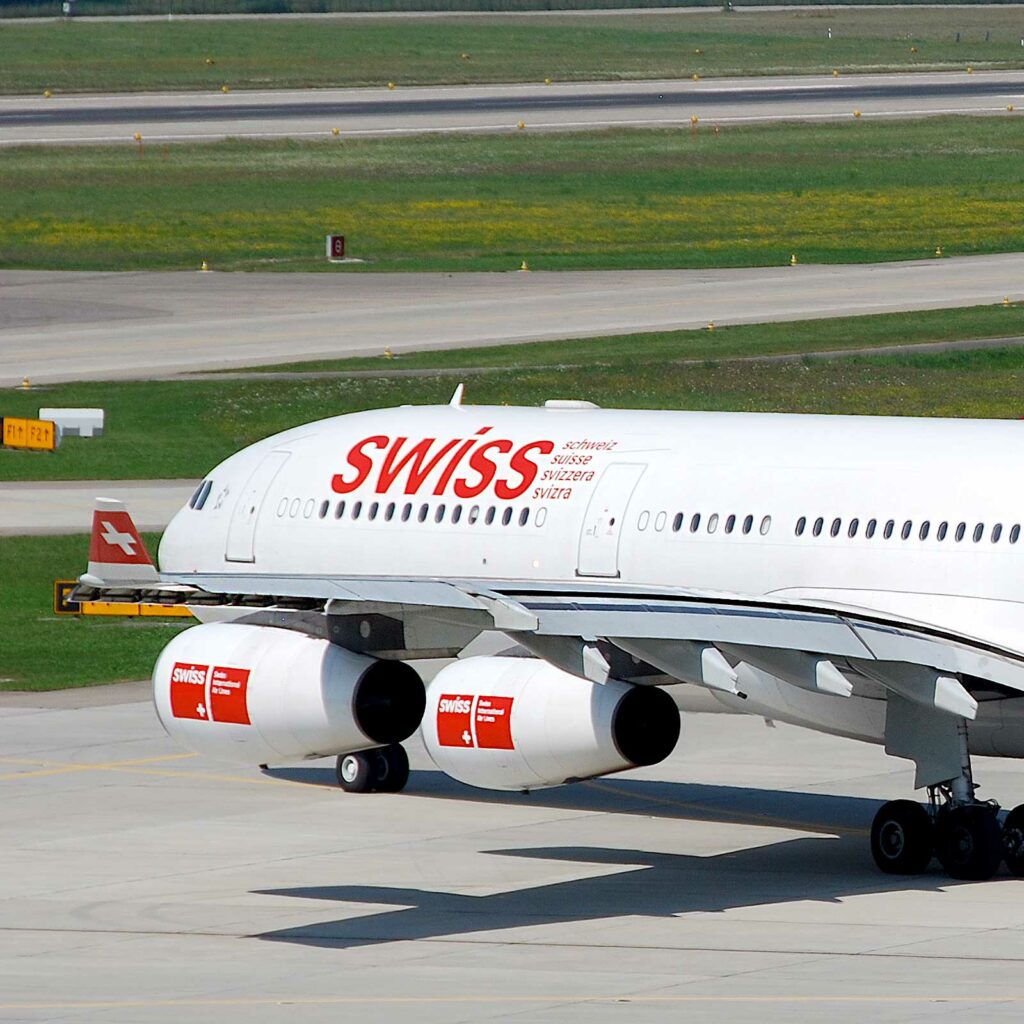 Shipment

1x Aviationtag Swiss Airbus A340 – HB-JMK
| | |
| --- | --- |
| Weight | 0.021 kg |
| Manufacturer | Airbus |
| Aircraft Type | A340 |
| Registration | HB-JMK |
| Airline | Swiss |
| Measurements | 35 x 88 mm |
| Material | Upcycled aircraft skin |
Designed & crafted
in Germany by Aviationtag.