MONSTERTAG – Boeing 747 – PH-BFR
Original aircraft skin.
In 1994, the B747-400M was delivered to KLM with the serial number 27202 and was christened "Rio de Janeiro". The 747-400M is a combined passenger and cargo version (also known as a "combi") and was produced just 61 times in this version.
$25.00
Is it the Queen of the Skies or a Flying Dutchman? It's both.
After 23 years of faithful service for KLM Royal Dutch Airlines, the PH-BFR embarked on its last journey on December 6, 2017 as flight number KL747.
Note: Every tag is unique. Depending on the plane, tags may vary in terms of haptics, material thickness and colour. Small blemishes bear witness to the plane's long history and are an authentic reminder of its glory days over the clouds.
The Aviationtags themselves are 100% authentic original airplane skin.
Aircraft
The Boeing 747 is a wide-body, four-engine jetliner which rose to aviation fame in the late 1960s. The first 747 completed its virgin flight in 1969 and remained the largest passenger jet in the world until 2005. Its wingspan is 64.44 m and the vertical elongation at the wingtip can be up to 16 m.
It is also well known for its "hump" silhouette which earned it the nickname Jumbo Jet. Compared to previous 747s, the most significant aerodynamic improvement in the 747-400 is the wing size, which is 1.8 m (6 ft) longer with a 6 ft. high winglet that is angled upwards and slightly outward.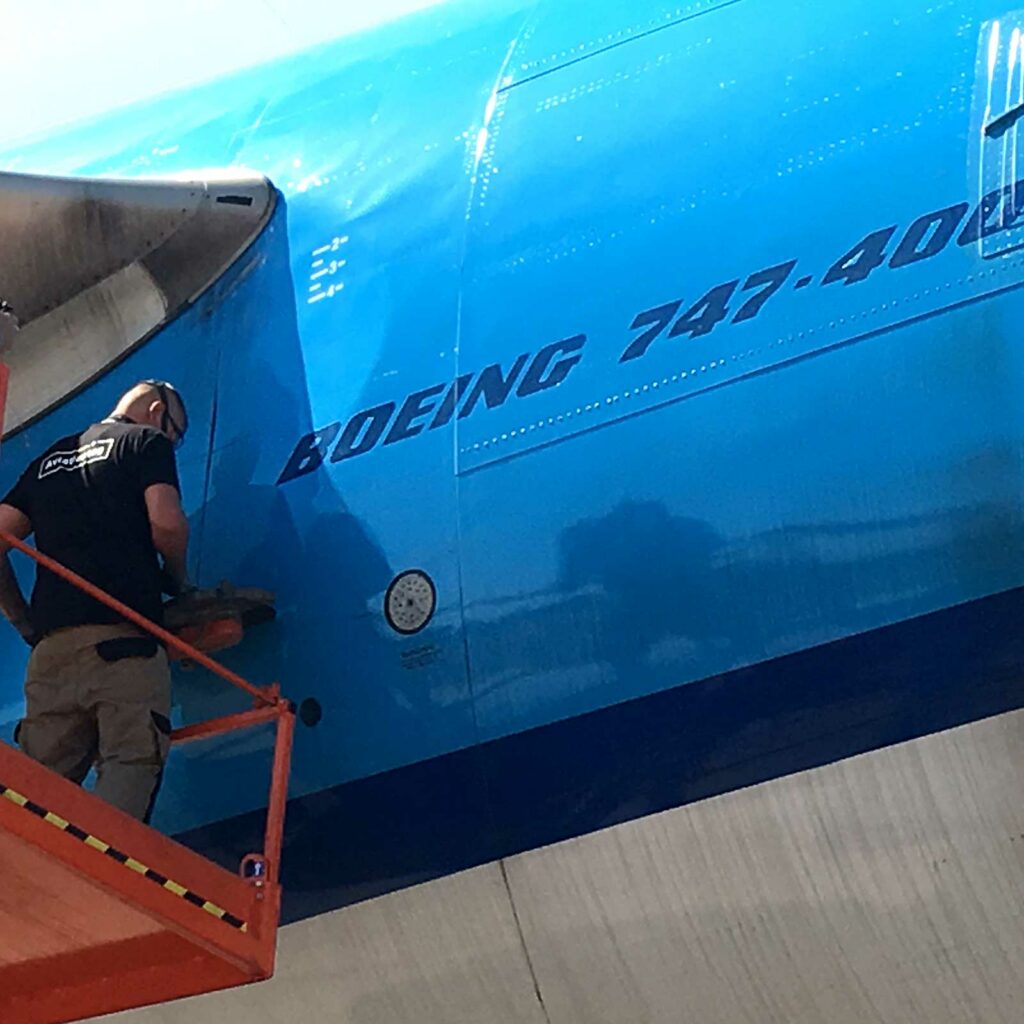 Shipment
| | |
| --- | --- |
| Weight | 0.021 kg |
| Manufacturer | Boeing |
| Aircraft Type | 747 |
| Registration | PH-BFR |
| Airline | KLM |
| Operator | PH-BFR |
| Measurements | 35 x 88 mm |
| Material | Upcycled aircraft skin |
Designed & crafted
in Germany by Aviationtag.