Owing to the exceptionally high demand during our Black Friday Sale, support response times and order deliveries may experience delays. For the latest information, kindly refer to our Discord channel #lead-times.
MONSTERTAG – DHL Boeing 757 – D-ALEH
Original aircraft skin.
Get your special piece of aviation history and a special part of DHL history now!
This item ships from our HQ in Hannover, Germany with DHL Express.
$29.00
The Boeing 757-200 was delivered to British Airways in Renton in 1986 with the manufacturer serial number (MSN) 23492 and line number 89, originally as a passenger aircraft. BA christened it "Belvoir Castle" and registered it as G-BIKW.
In 2001, British Airways retired the Boeing from its fleet and in 2003, European Air Transport converted it into a purely cargo aircraft with the registration OO-DPK. As of then it flew as "operated for" DHL.
In 2010 it was re-assigned to ETA Leipzig and given its German registration: D-ALEH. Shortly before the end of 2018, the Boeing 757-200F was decommissioned and parked in Castellon, Spain. This year, it was finally upcycled by Aviationtag into a special anniversary edition celebrating 50 years of DHL.
Please note: Every tag is unique. Depending on the plane, tags may vary in terms of haptics, material thickness and colour. Small blemishes bear witness to the plane's long history and are an authentic reminder of its glory days over the clouds. Small scratches, flaky paint and imperfections are totally normal and give our Aviationtags their unique charm – the charm of a vintage product crafted from upcycled materials.
These quirks are not the result of the production process, they simply reflect the state of the aircraft material we use when it was extracted.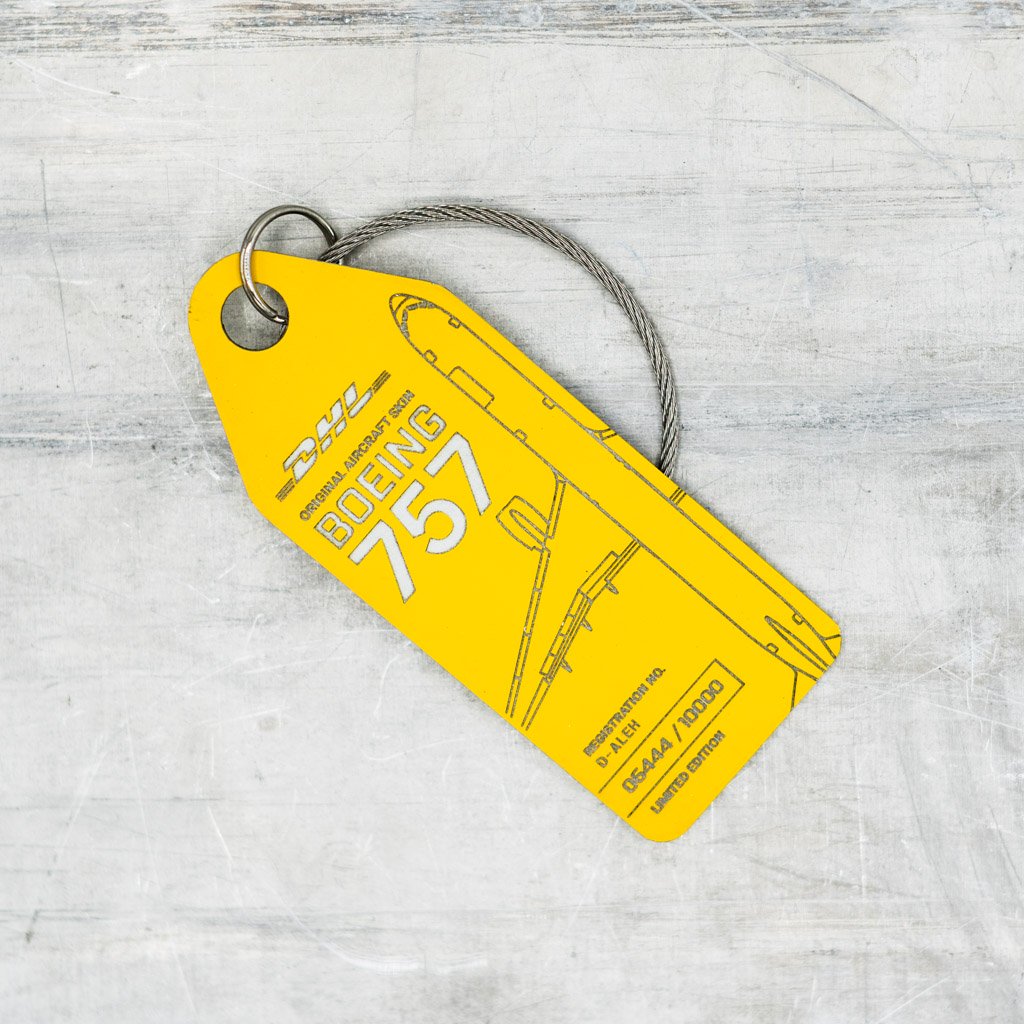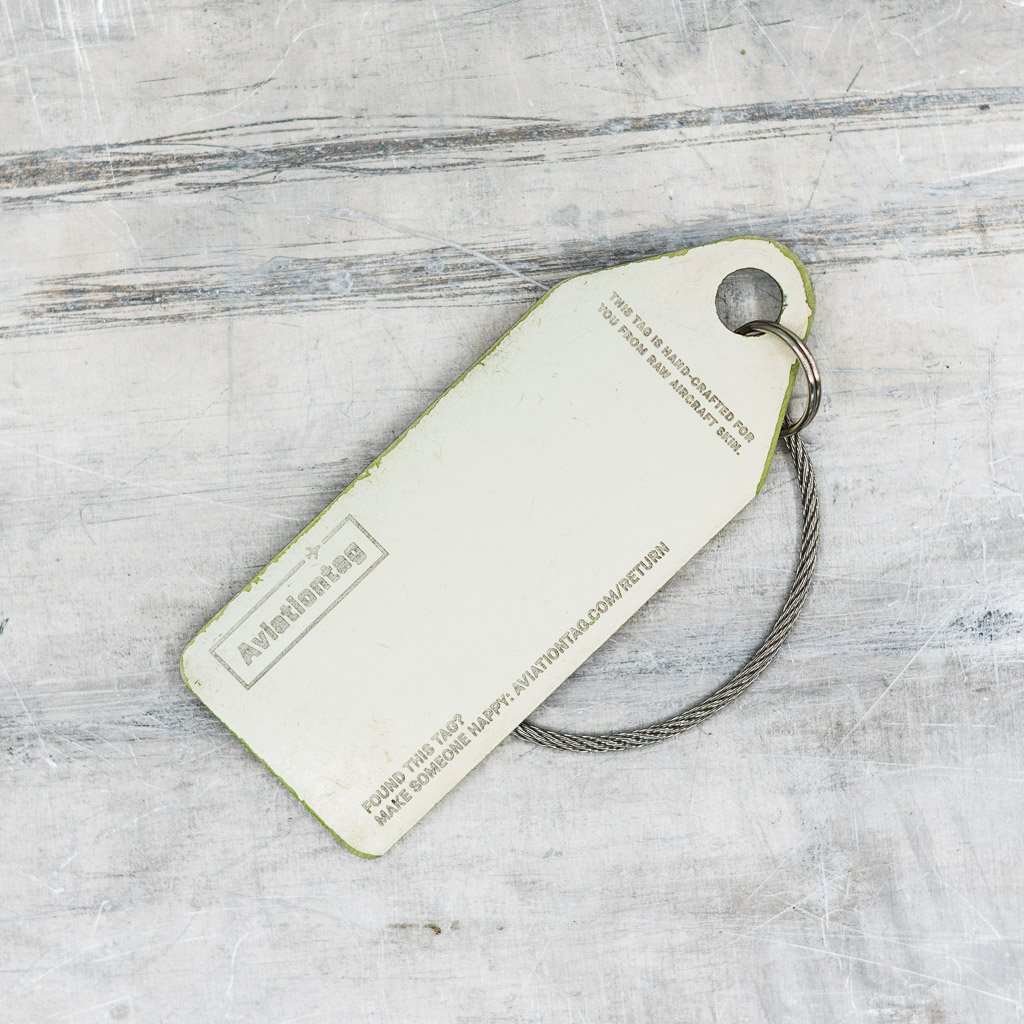 Aircraft
The Boeing 757 is a twin-engine airliner originally built for medium-haul flights, but which was then repurposed for long-haul flights over the years. Production of the 757 ended in 2004 after the 1,050th plane.
Depending on the model, its length ranged from 47.32 m to 54.43 m with a wingspan of over 38 m. At optimum altitude it reached a maximum speed of 850 km/h and in the standard version had a maximum range of 7,870 km.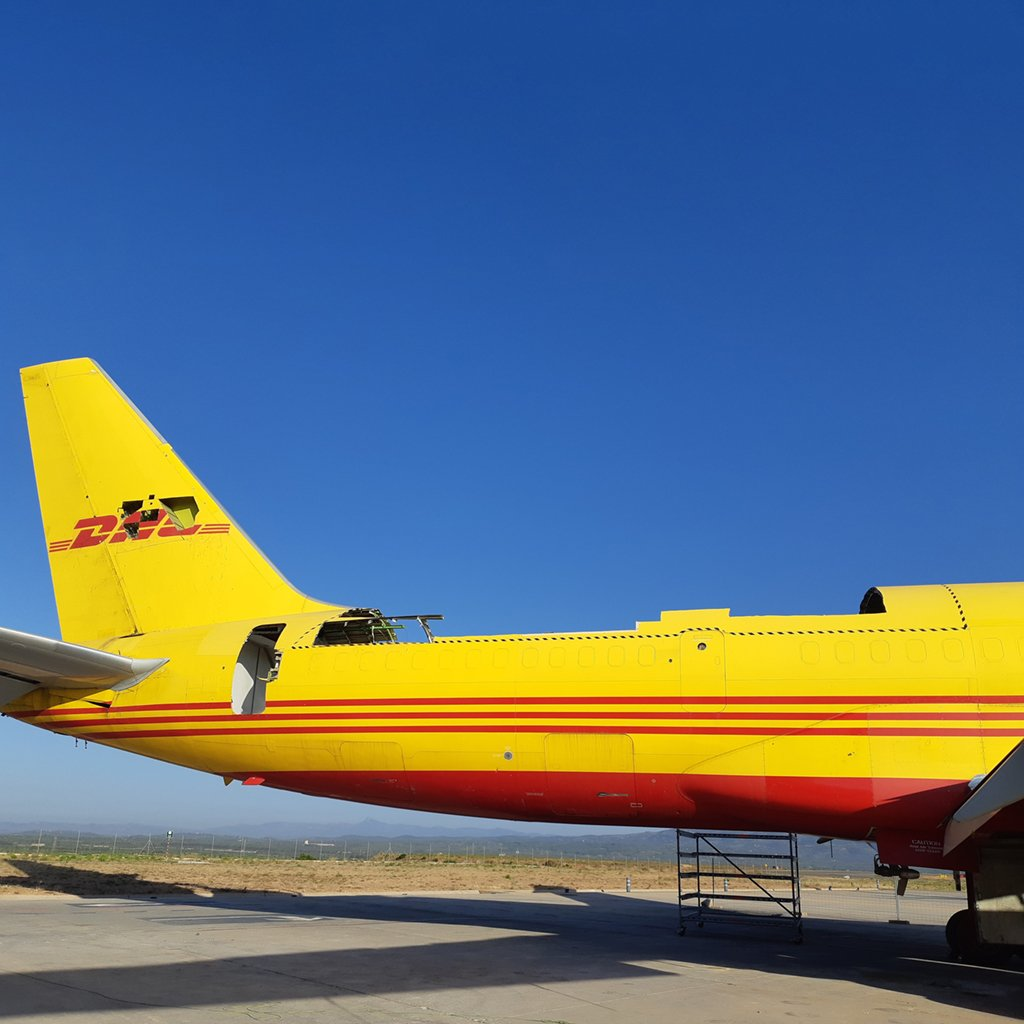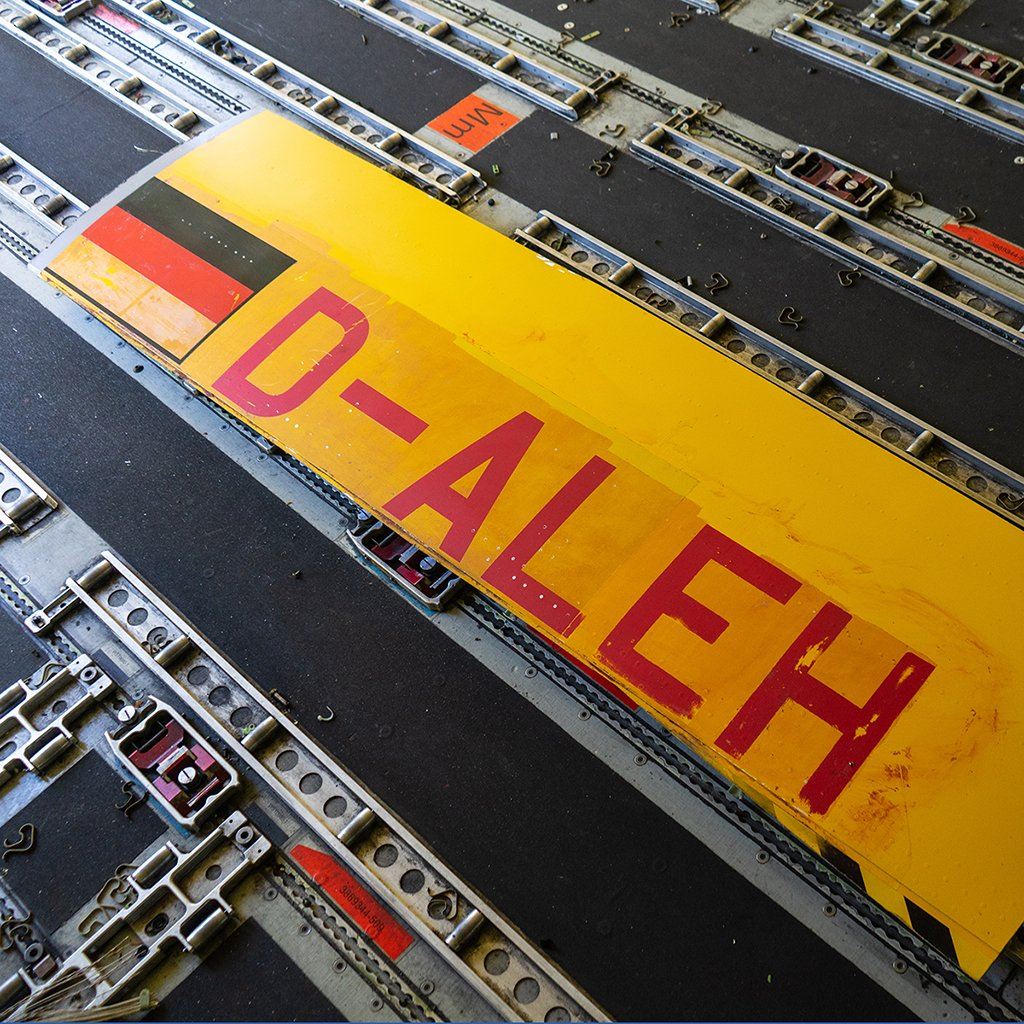 Scope of Delivery
1x Aviationtag
| | |
| --- | --- |
| Weight | 0.021 kg |
| Manufacturer | Boeing |
| Aircraft Type | 757 |
| Registration | D-ALEH |
| Airline | DHL |
| Measurements | 35 x 88 mm |
| Material | Upcycled aircraft skin |
Designed & crafted
in Germany by Aviationtag.
NOTICE
Partially pictures of accessories such as controllers or seats, which are not included in the shipment of the product, are shown on pictures. These serve only to better illustrate the overall view.