Owing to the exceptionally high demand during our Black Friday Sale, support response times and order deliveries may experience delays. For the latest information, kindly refer to our Discord channel #lead-times.
Mouse Extension for Chair Mount
Mouse extension for chair mounts for optimal positioning of the mouse next to joystick or throttle.
This module is designed as an add-on:
A separate mount is required as a basis, such as the Joystick / Hotas Chair Mount.
For a standalone mouse mount, the Mouse Chair Mount kit can be used.
This item ships from our US warehouse in Tampa, FL. Combine with other products shipping from Florida for much reduced shipping rates.
Concept
The mouse extension for chair mounts allows optimal positioning of the mouse next to the joystick or throttle.
Especially for games like Star Citizen, which require a quick change of joystick and throttle to keyboard and mouse, an ergonomically correct positioning of the mouse is indispensable. This is the only way to switch back and forth between the two control methods without delay.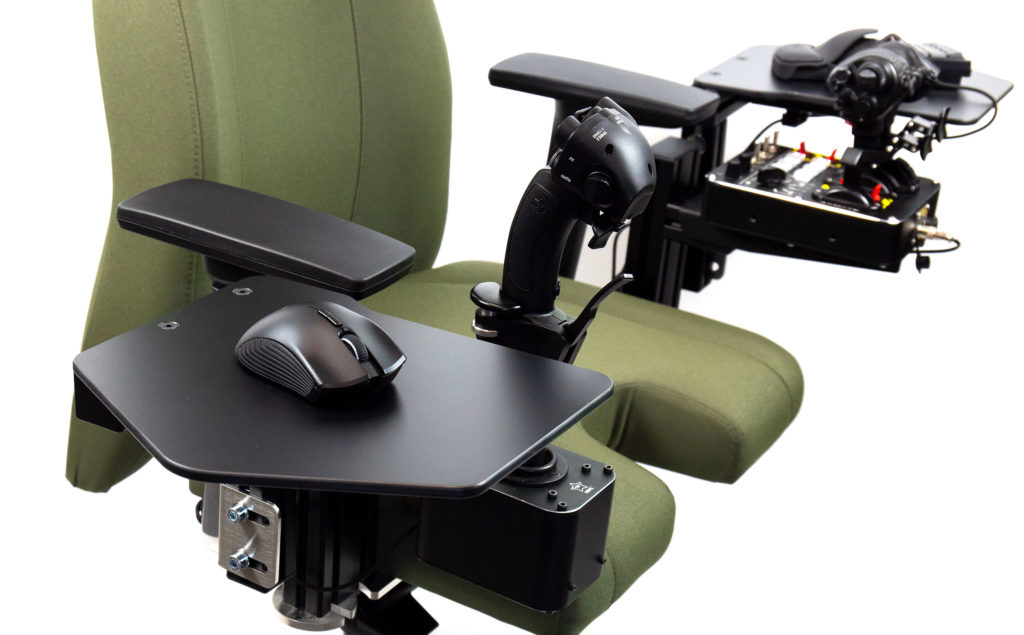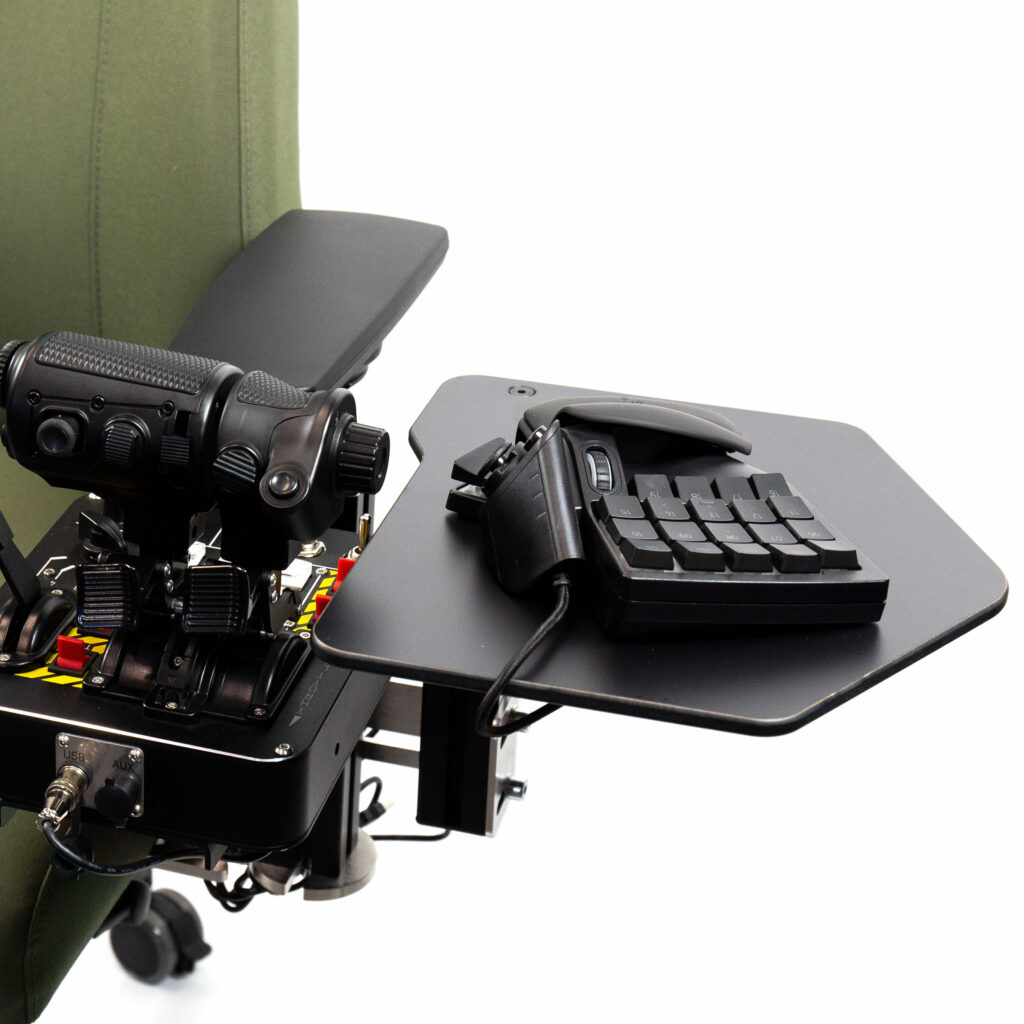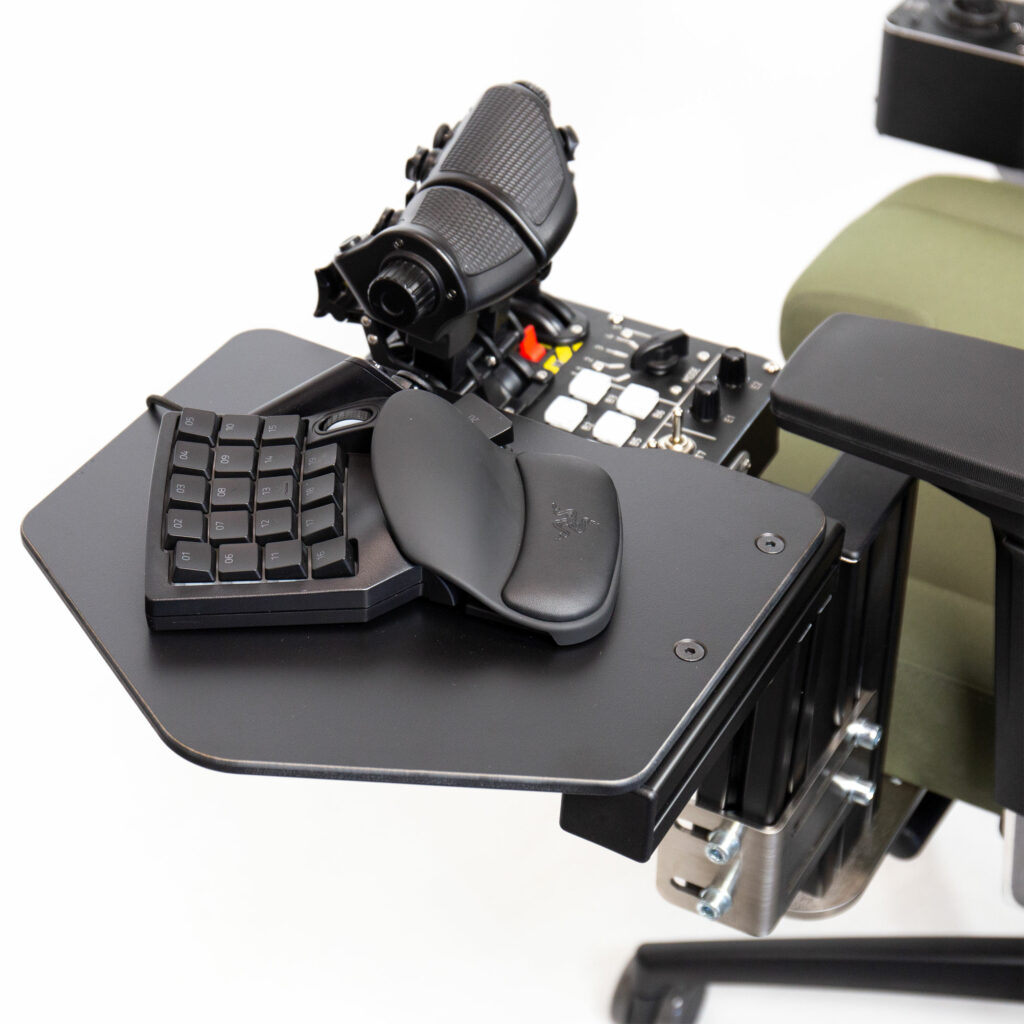 Design
The plate can also be mounted on the left side to support left-handed mice or, for example, to use a gaming keypad.
Dimensions
Shipment

1x Mouse Extension Frame
1x Mouse Extension Composit Plate (left or right)

For setup and adjustment, a hex key set with ball head is required. (Not included)

Chair, mouse, joystick/throttle or other accessories are not included in the shipment and serve on the product images only to illustrate a complete body.
Notice
Our design is constantly improving, so the finished product may differ from the version in the videos and on the images.