MT Blue Logo T-Shirt
The original MONSTERTECH work shirt with embroidered logo and lettering. Only in black.
This item ships from our HQ in Hannover, Germany with DHL Express.
Description
The standard MONSTERTECH work shirt for production and office.
We have tried out several manufacturers and cuts to find the best work shirt for our entire workforce. The shirt demands high quality, seating comfort, a fashionable cut and high-quality embroidery.
The T-shirt with the blue logo and lettering is the basis of the MONSTERTECH workwear line.
Manufacturer: Engelbert Strauss
Slim Fit
Material: 95% cotton / 5% elastane (approx. 180 g/m2)
Photos
Our model's height: 183cm
Shirt size: S (EU)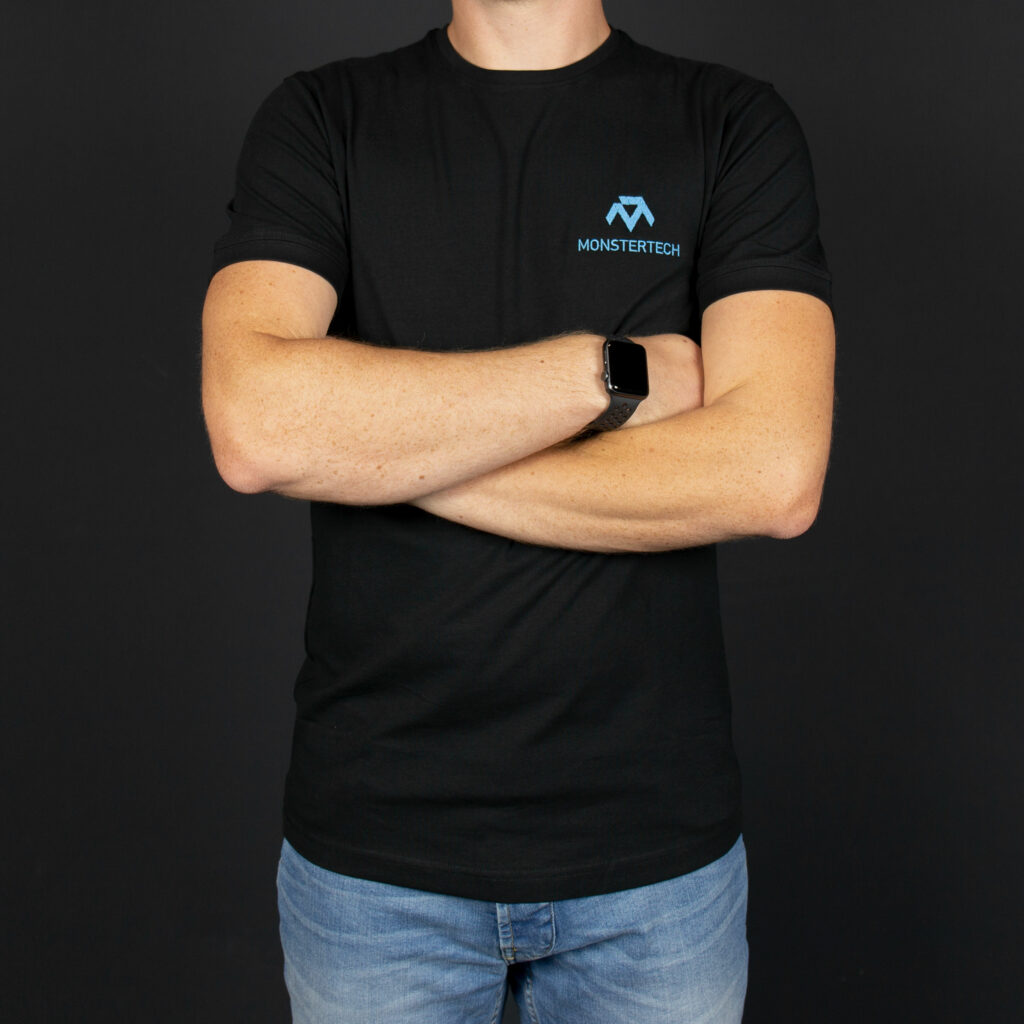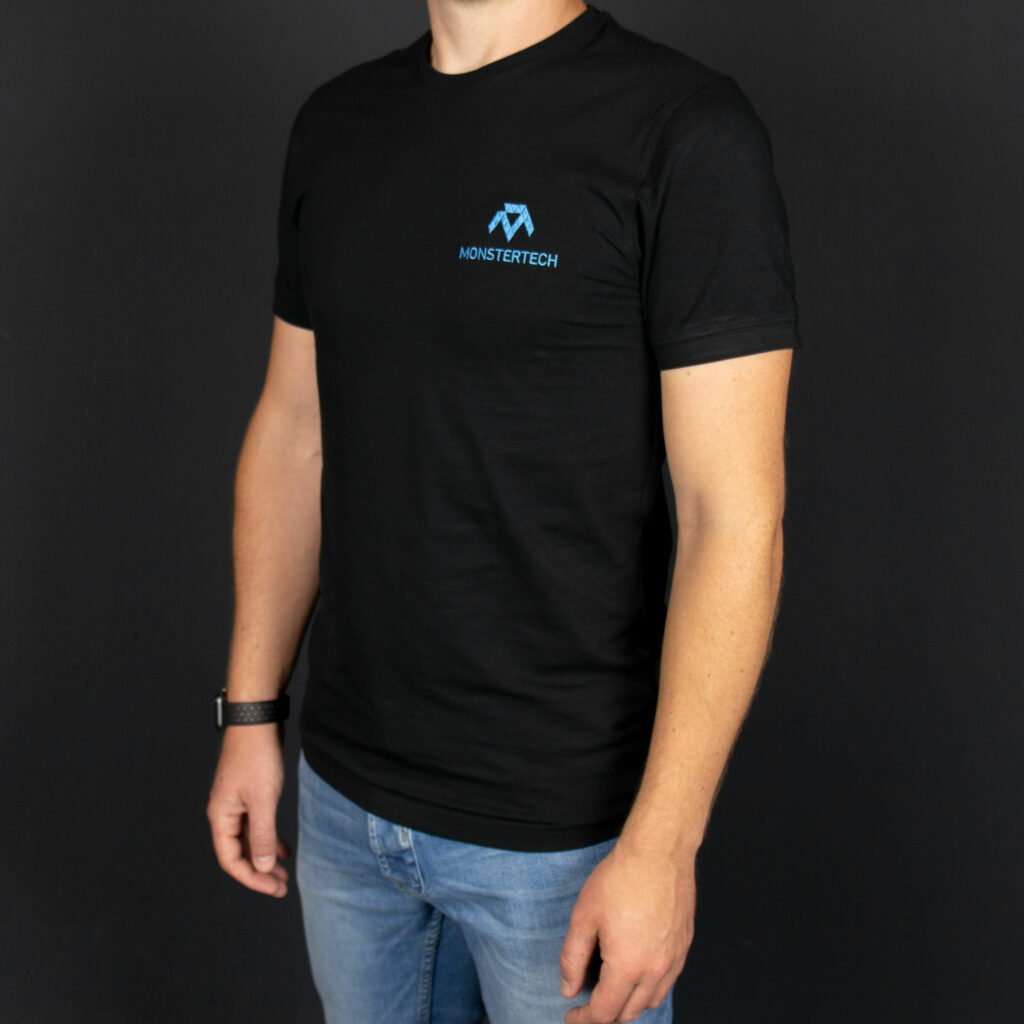 Shipment

1x MONSTERTECH Blue Logo T-Shirt
Sizing Guide
The size runs normal to big (EU)
MONSTERTECH Workwear
Our original work clothes. We only sell what we wear ourselves every day.