Owing to the exceptionally high demand during our Black Friday Sale, support response times and order deliveries may experience delays. For the latest information, kindly refer to our Discord channel #lead-times.
MT Blue Logo T-Shirt
The original MONSTERTECH work shirt with embroidered logo and lettering. Only in black.
This item ships from our US warehouse in Tampa, FL. Combine with other products shipping from Florida for much reduced shipping rates.
Description
The standard MONSTERTECH work shirt for production and office.
We have tried out several manufacturers and cuts to find the best work shirt for our entire workforce. The shirt demands high quality, seating comfort, a fashionable cut and high-quality embroidery.
The T-shirt with the blue logo and lettering is the basis of the MONSTERTECH workwear line.
Manufacturer: Engelbert Strauss
Slim Fit
Material: 95% cotton / 5% elastane (approx. 180 g/m2)
Photos
Our model's height: 183cm
Shirt size: S (EU)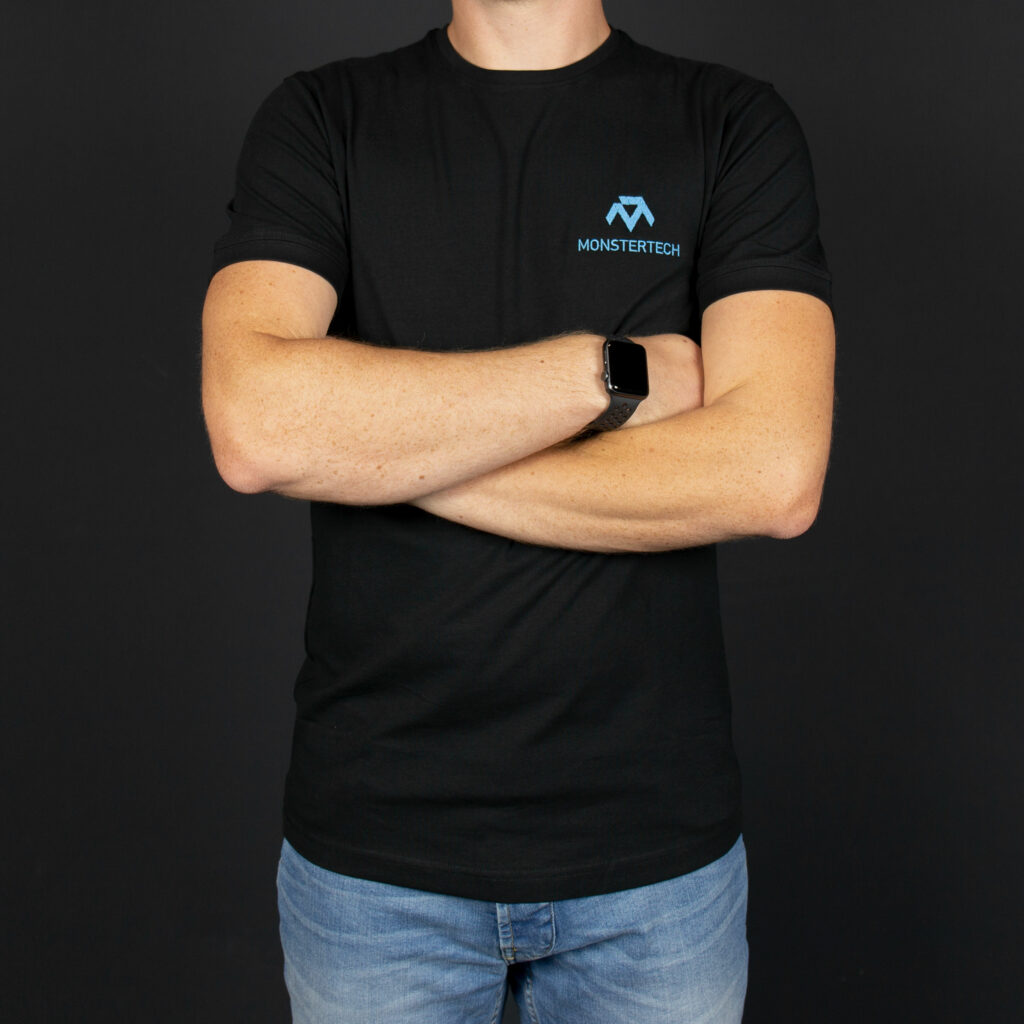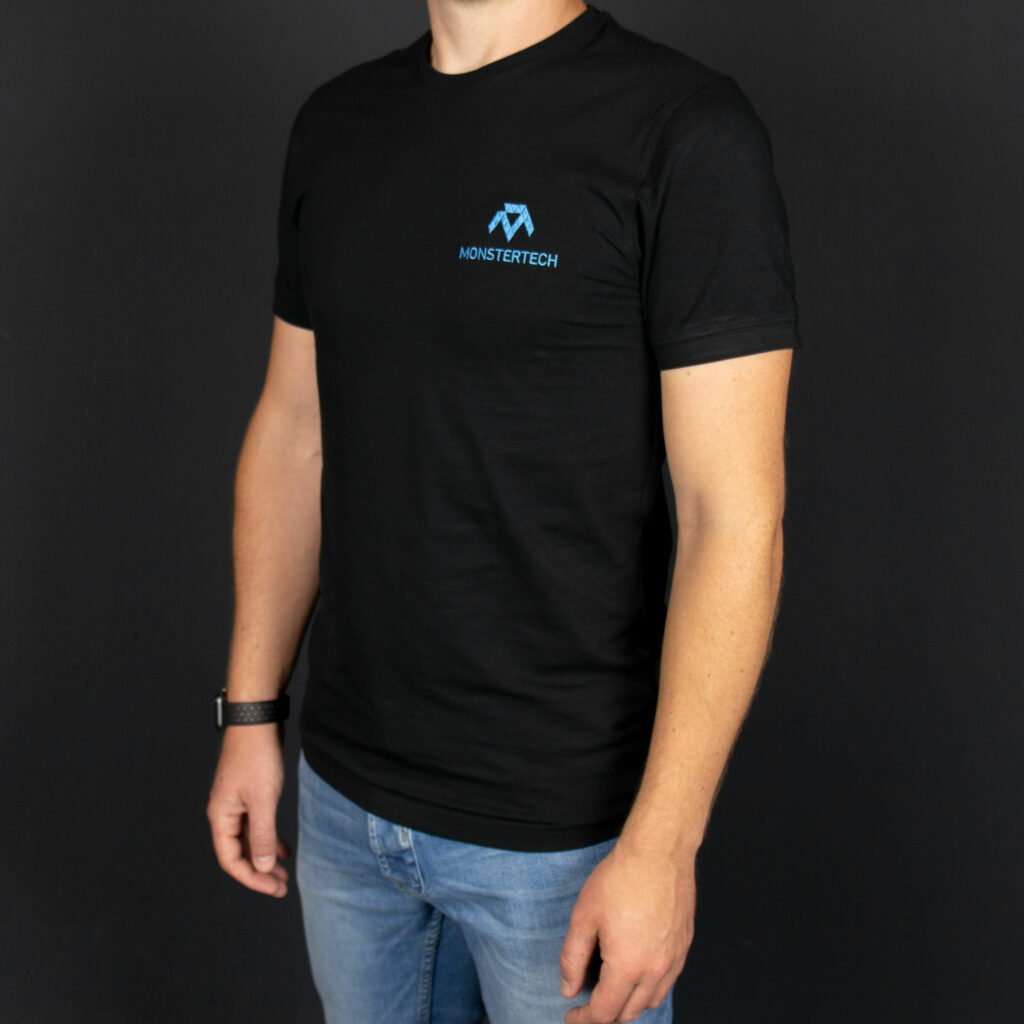 Scope of Delivery
1x MONSTERTECH Blue Logo T-Shirt
Sizing Guide
The size runs normal to big. (EU)
MONSTERTECH Workwear
Our original work clothes. We only sell what we wear ourselves every day.
FAQ
Is VAT (Value-added tax) due for orders outside the EU?
19% VAT is only charged for deliveries within Germany and the EU.
NOTICE
Partially pictures of accessories such as controllers or seats, which are not included in the shipment of the product, are shown on pictures. These serve only to better illustrate the overall view.