MTS Space
The MONSTERTECH MTS Space Cockpit Set is specially developed for the simultaneous use of dual joysticks and a keyboard/mouse setup.
Whether traditional or in VR, the finely adjustable MTS Platform enables an optimal simulation experience for various control and cockpit setups.
You can set up your desired MTS Space set below. By default, only the MTS Base Frame is included with this set. Further modules, like the MTS Desk or the specially designed Pilot Seat, can be added as required.
Production time: 4 weeks
This item ships from our HQ in Hannover, Germany with DHL Express.
From: $849.00
10% - MONSTER SUMMER SALE
Description
The MTS Space Set is based on the modular MTS Baukasten kit.
The following MTS modules can be configured in the set:
MTS Base Frame with floating pedal mount.
MTS HOTAS Left/Right with swivel and quick release adapter.
MTS Desk for the keyboard and the
Mouse Extension for an optimal keyboard and mouse setup.
Stable integrated MTS TV/Monitor Mount.
Like all MONSTERTECH MTS sets, the Space Cockpit can be expanded with countless extras and add-ons.
Pedal Mount
HOTAS Mount
Desk
Modular Platform MTS
The modular MTS platform: One cockpit — maximum flexibility!

Thanks to the modularity of the MTS Platform, a wide variety of controllers such as joysticks, throttles, wheels and hand brakes can be quickly and easily brought into position on the cockpit. When there is no need for a specific controller setup, it can be stowed away using various dynamic elements.
Flight, Racing, Office & more in one cockpit.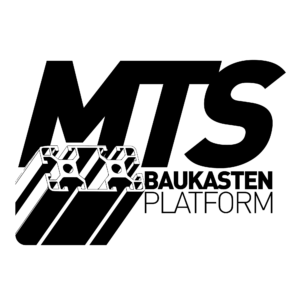 Scope of Delivery
included
MTS Base Frame
MTS HOTAS Left/Right (When selected)
MTS Desk (When selected)
Mouse Extension for Chair Mount (When selected)
MTS TV/Monitor Internal (When selected)
Pilot Seat MPS-1 Blackbird (When selected)
not included
Controller (Joystick, Throttle, Wheel, etc.)
TV or monitor
MTS Space is made on order and has a delivery time of approx. 4 weeks.
In some cases, accessories such as controllers are shown in pictures, which are not included as standard in the scope of delivery of the product. These are only used to better illustrate the overall view.
Technical Details
| Flight Pedal Plate 1 (Universal) | |
| --- | --- |
| VPC WarBRD Rudder | VPC ACE Rudder |
| Thrustmaster TPR Pendular Rudder | MFG Crosswind |
| Slaw Rudder Pedals | Virtual Fly RUDDO+ |
| Flight Pedal Plate 2 (Brunner, …) | |
| --- | --- |
| CLS-E MK II RUDDER with Toe Brakes | CLS-E MKII Heli-Rudder |
| Racing Pedal Plate 1 (Universal) | |
| --- | --- |
| Fanatec Elite Pedals | Fanatec CSR Pedals |
| Fanatec Club Sport Pedals (all versions) | Thrustmaster T3PA/500RS |
| Heusinkveld Pro Pedals | Heusinkveld Sprint Pedals |
| Logitech G25/G27/G29/G920 | |
| | |
| --- | --- |
| Brunner CLS-E | Thrustmaster Viper TQS |
| Brunner CLS-P | Thrustmaster Warthog |
| CH Products Combat-/Fighterstick & Pro Throttle | Virtual Fly Throttle TQ6+ |
| Logitech G940 | VKB Black Mamba |
| Logitech/Saitek X52/Pro | VKB Gladiator/NXT/EVO |
| Logitech/Saitek X55/X56 | VKB GNX THQ Throttle |
| Realsimulator FSSB 3 | VKB Gunfighter MK1/MK2/MK3/MK4 |
| Saitek X65F | VPC MongoosT-50/CM1/CM2 Joystick |
| Thrustmaster Cougar | VPC MongoosT-50/CM3 Joystick |
| Thrustmaster T-Flight | VPC MongoosT-50/CM/CM2/CM3 Throttle |
| Thrustmaster TCA Sidestick AIRBUS Edition | VPC WarBRD/D |
| Thrustmaster TCA Quadrant AIRBUS Edition | Winwing Super Libra |
| Thrustmaster TCA Quadrant BOEING Edition | Winwing Super Taurus |
| Thrustmaster T16000M FCS | Winwing Orion/2/F-16EX |
| Thrustmaster TWCS | |
| | |
| --- | --- |
| Product dimensions | – |
| Product weight | – |
| Packages | – |
| Packing dimensions | – |
DOWNLOADS