Owing to the exceptionally high demand during our Black Friday Sale, support response times and order deliveries may experience delays. For the latest information, kindly refer to our Discord channel #lead-times.
Slide Rail
Dual slide rail with two slots for Joystick/HOTAS Rail Mounts.
This item ships from our US warehouse in Tampa, FL. Combine with other products shipping from Florida for much reduced shipping rates.
Description
The Slide Rail is the base module for the MONSTERTECH Rail Mounts.
The dynamic sliding bearing of the rail mounts enables friction-free, quick lateral adjustment and stowage of joysticks and other accessories.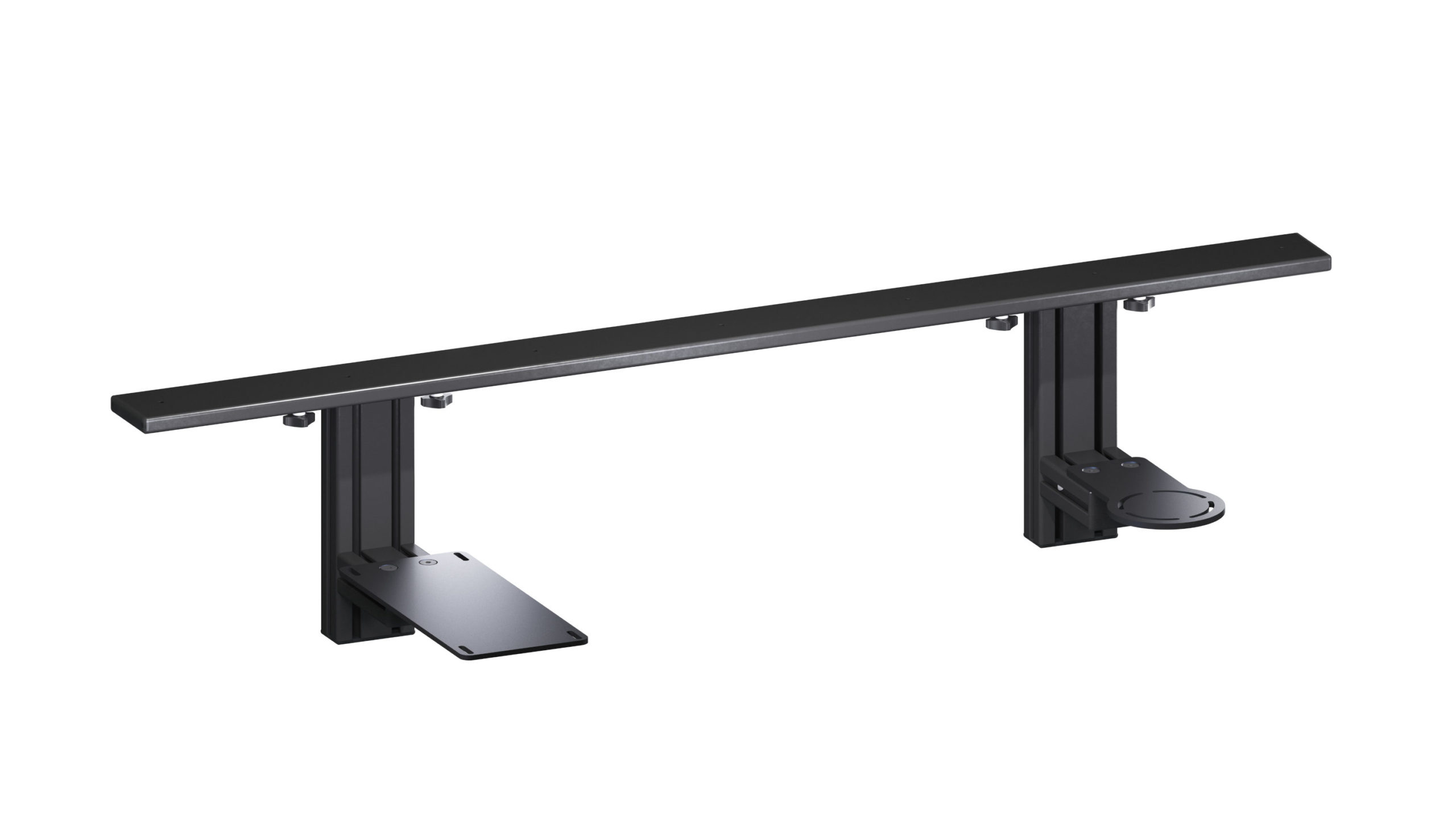 Rail Mount System
Position your joystick setup in a flash!

The rail mount system supports controllers such as joysticks, throttles, keyboard and mouse with specific modules.
Due to the linear sliding function the controllers can be conveniently positioned and fixed. The robust connection to the table top ensures flex-free joystick operations.
Scope of Delivery
included
1x Slide rail for rail mounts*
*Length depending on selection
not included
Rail Mounts
Controllers (joystick, throttle, button box, etc.)
Caution: The slide rail is only suitable for attachment under solid wood desk tops. (mounting screws are not included)
In some cases, accessories such as controllers or seats are shown in pictures, which are not included as standard in the scope of delivery of the product. These are only used to better illustrate the overall view.
Technical Details
| | |
| --- | --- |
| Product dimensions | – |
| Product weight | – |
| Packages | 1 |
| Packing dimensions | – |
---
FAQ
Joystick/HOTAS system changed, now what?
The mounting plates are easily exchangeable and can be reordered separately.
Can it be attached to non-solid wood desk tops?
Yes, it can be attached with 2k epoxy resin adhesive, but we do not recommend it because the slide rail cannot be removed once the adhesive has hardened.