Throttle Add-on
Add-on for an additional throttle.
This module is designed as an add-on:
A separate mount is required as a basis, such as the Joystick / Hotas Chair Mount.
This item ships from our HQ in Hannover, Germany with DHL Express.
Useful add-on for additional throttles. Placement is to the left of a joystick. A throttle extension is especially useful for dual joystick and throttle setups.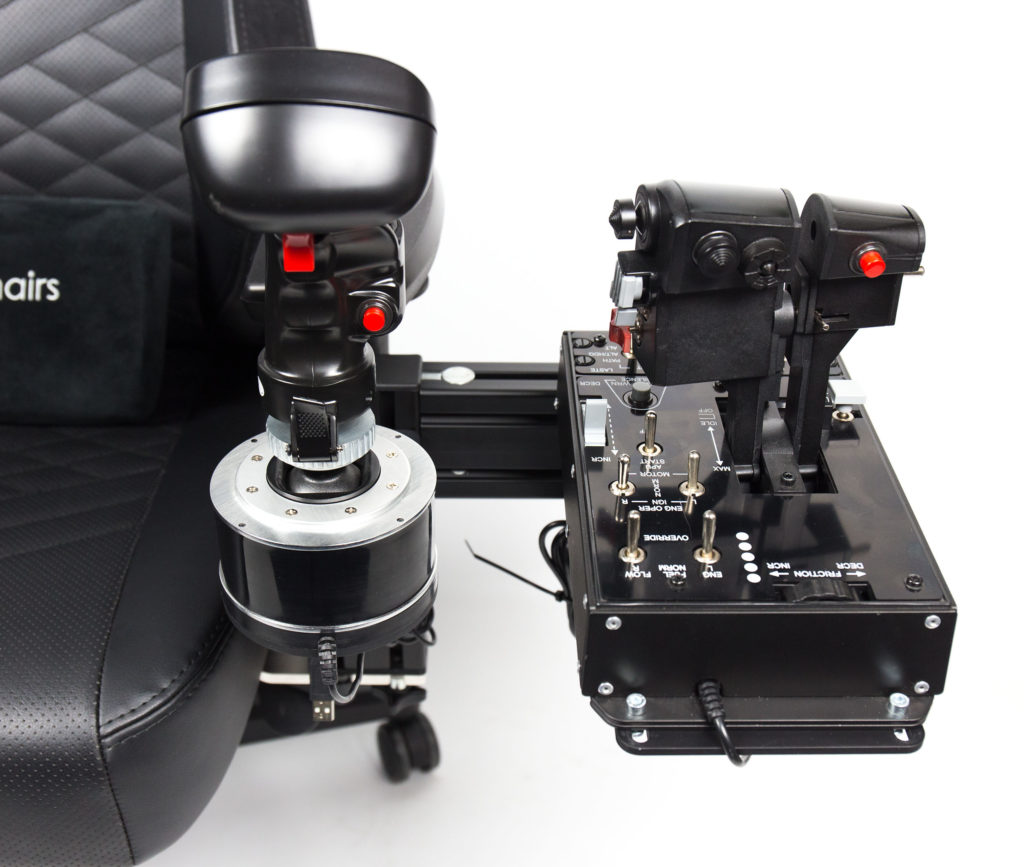 Compatibility
The Throttle add-on is compatible with all new and old MONSTERTECH products. Ideal for Sim Rig, Stand and chair mount.
Use for table mounts or chair mounts with swivel adapter is not recommended, as a combined joystick/throttle mount can be very heavy.
Shipment

1x Throttle extension profiles
1x Joystick/Throttle mounting plate
Accessories for attaching the Throttle add-on

Joystick or Throttle are not included and serve on the product images only to illustrate a complete body.
Notice
Our design is constantly improving, so the finished product may differ from the version in the videos and on the images.